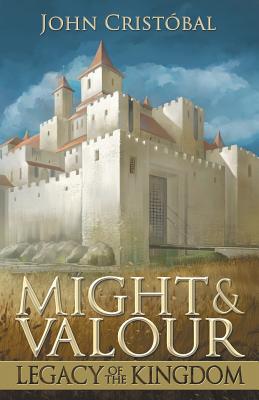 Might & Valour (Paperback)
Legacy of the Kingdom
John Cristobal, 9780578504636, 302pp.
Publication Date: April 30, 2019
* Individual store prices may vary.
Description
Perilous times abound for a great kingdom...
Following a mysterious plague that has ravaged the land and the assassination of a sovereign political figure, the country of Atoranth now stands on the brink of collapse. Josiah Locke, noble servant to a legendary ruler finds himself at the center of this turmoil. An emboldened enemy now threatens to lay siege and capture the country's most ancient city, Edenfield. It is part of a larger effort to claim a foothold on the Continuum Column - an innovative, modular container which holds four levers known as the Earthen Shovels. If retrieved, they would herald a consequence that far surpasses what the entire realm has ever known.
Learning of this while beyond his country's borders, Josiah's recourse of helping a loved one flee into exile is altered when he meets a resilient young boy that may hold the key to halting the advancing army. Pitted against enemies on every side, Josiah will have to overcome ageless creatures, seasoned warlords, treacherous landscapes and deadly intrigue if he, his people and his kingdom are to survive...