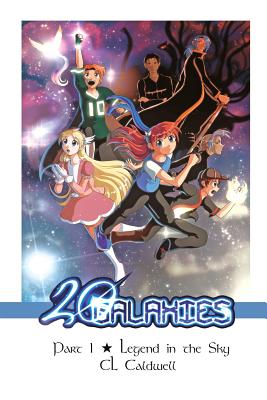 20 Galaxies
Part 1 - Legend in the Sky
Paperback

* Individual store prices may vary.
Description
The town of Quarterhill is famous for the strange things that happen in the park. Thousands of tourists venture into the woods year-round, seeking a glimpse of the supernatural. Ru Hadley has lived in Quarterhill all twelve years of her life, but she has never seen anything noteworthy on her own. Then one night, she is visited by the most legendary figure of all.
Not only will Ru and her friends discover the truth behind the legends, they will find that time is running dangerously short for Earth and worlds beyond -- and it's up to them to save the day.
Rebecca Dowsett, 9780578514901, 190pp.
Publication Date: May 26, 2019