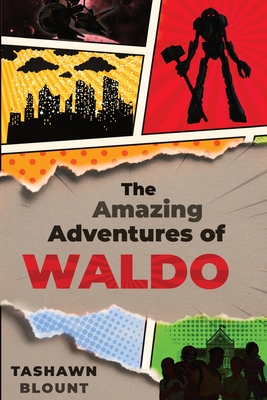 The Amazing Adventures of Waldo (Paperback)
Tashawn Blount, 9780578539379, 252pp.
Publication Date: September 1, 2019
* Individual store prices may vary.
Description
In his mind, he's a superhero. In the real world, he might just destroy his high school...
Waldo would rather fantasize about defending Earth from aliens than face the drudgery of his junior year. But when the comic-book nerd falls for the most popular girl in his class, the only shot he's got is to level the playing field...
Teaming up with two fellow outcasts, Waldo devises an unconventional plan to get the girl of his dreams: bring down every other cool kid that stands in his way. But as the truth about his classmates surfaces and his own fame grows, he fears his dangerous takedown is spinning out of control.
Is Waldo destined to be the hero of his fantasies, or will he blunder his way into accidental villainy? The Amazing Adventures of Waldo is a charming standalone YA novel. If you like clever heroes, fantasy meshing with reality, and plucky underdogs, then you'll love Tashawn Blount's heartwarming tale.