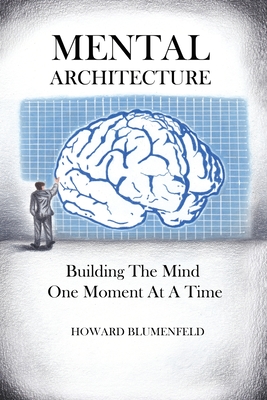 Mental Architecture (Paperback)
Building The Mind One Moment At A Time
Bay Company Books, Inc., 9780578556468, 354pp.
Publication Date: August 20, 2019
* Individual store prices may vary.
Description
This book explores the true nature of reality and brain-based experience in a dynamic and diverse world. We unravel the mysteries behind your conscious mind, including the tendency to see faces in inanimate objects, the subjective nature of time perception, and the significant limitations mathematical models and measurement systems impose in accurately describing the world around us. We also examine the physical and social challenges imposed by different perspectives and challenge the notion of objectivity. The discussion then turns further inward with a focus on what it means to be "normal" and if it is possible to have a stable identity in a body subject to the continual forces of aging and time. Every decision we make is called into question, leaving us to wonder what choices we have control over and which ones we do not. There are powerful messages of hope and humanity throughout the book, with a direct embrace of individuality, diversity, and natural beauty. Anyone who reads it will discover a renewed sense of self and purpose, and will never look at the world or themselves in the same way.
or
Not Currently Available for Direct Purchase