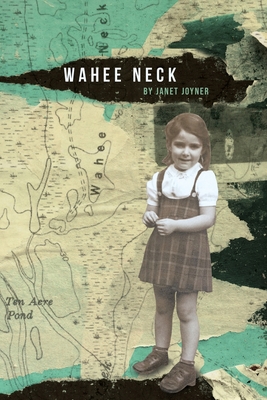 Wahee Neck
Paperback

* Individual store prices may vary.
Description
Every child is a hapless carrier of the epic reverberating within family generations. The boundaries of childhood become mutable, conflating the overheard with the lived, the past with the present. WAHEE NECK, Janet Joyner's newest collection, moves like consciousness itself; outward from the individual, to the tribe, the species, and their habitats. Hers is a distinctly southern voice. And in this, her third volume, the poet guides the reader from the leaky borders of childhood toward an invasion of human and global disruptions. In her final section, Joyner contemplates the horrible possibility of annihilation of the planet. Throughout WAHEE NECK, Janet Joyner's lyrical language challenges set patterns of sound displayed in poems of both free and more formal verse; in selections short and pithy, as well as those more lengthy and narrative. A must read for the discerning.
Of WAHEE NECK, North Carolina Poet Laureate Shelby Stephenson writes:
Janet Joyner's WAHEE NECK extends lyrically into the body of the actual place and bodies forth the poet's world. Flue-cured tobacco barns, mules and a hinny, her childhood, family, friends, loves, and this world becomes our own. In a language at once precise and humorous (especially see "The Cousin" for the monkey that parades Berenice's neck and shoulders), WAHEE NECK currents wryly in erotic tones, pleading for equality, human dignity, as the earth exemplifies. A cat's behind in front of the seer becomes a fur piece in another time and place; a bow tie on a senator somehow moves his Adam's apple like the "wizened scrotum" keeping him from appreciating love, as mortality's song projects humanity's bodies formed and those not yet created. WAHEE NECK: "Universal, like grief."
Hermit Feathers Press, LLC, 9780578562087, 94pp.
Publication Date: September 2, 2019