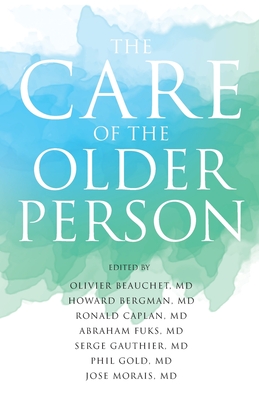 The Care of the Older Person
Paperback

* Individual store prices may vary.
Description
Society, as a whole is getting older. Thanks to the extraordinary advances in technology and medicine, humans are now living longer than ever before, and are shifting the demographic make-up on a worldwide scale.

As a result, more and more of us are living and engaging with an aging population in both our personal and professional lives, and there's a heightened demand for concrete research and advice for how to effectively provide care for this growing demographic.

The Care of the Older Person brings together some of today's most experienced researchers to provide concrete answers for care providers of all kinds-- doctors, nurses, therapists, pharmacists, physical therapists-- those who build, run, and staff the facilities and housing for all of the aging population, as well as spouses and children of elderly. Most importantly, this information is for seniors themselves, who want to feel empowered in their stage of life.
Rmc Publishing LLC, 9780578580968, 514pp.
Publication Date: December 5, 2019