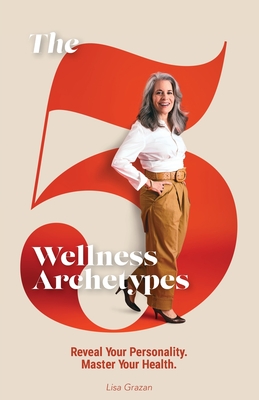 The 5 Wellness Archetypes
Paperback

* Individual store prices may vary.
Description
Are you boundless in your vision. but find it hard to focus on one thing at a time? Are you quick to process information, yet have a sharp tongue that can cut others to shreds? Or maybe you're a social butterfly, but find yourself burning out easily?
These questions (and 20 others ) will connect your personality to one of five, time-tested wellness archetypes: The Visionary, The Artist, The Transformer, The Pacifist, or The Rock. One you discover your archetype, you'll better understand yourself and how to channel your perosnality triats to elevate your mental, physical and emotional health.
Combining ayurvedic principles and the tactical, analytical brain of a lawyer, Lisa Grazan eliminates the overwhelming guesswork of holistic wellness and provides actionable practices rooted in ancient wisdom. You'll find customized "prescriptions" for thinking, feeling, eating, and moving, so you can achieve the most successful results based upon your unique character traits.
Take the Wellness Archetype quiz today so that you can reveal your personality and master your health
Lisa Grazan, 9780578581736, 120pp.
Publication Date: November 15, 2019