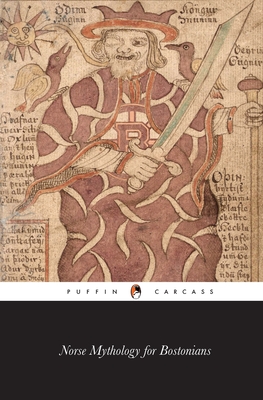 Norse Mythology for Bostonians
A Transcription of the Impudent Edda
Paperback

* Individual store prices may vary.
Description
Norse Mythology for Bostonians is a humorous retelling of the trials and tribulations of Odin, Thor, and the other Norse gods. Regarded as an authentic, new "Edda" (as the original Icelandic source material is called), the main narrative is told in the charmingly quaint dialect of a foul-mouthed Bostonian. New mythological episodes, such as Thor's attempt to renew his driver's license and Odin's mysterious journey to Boston Common, supplement the more traditional stories such as Odin's acquisition of the mead of poetry and the theft of Idunn's apples of youth. Substantial historical background information about the myths is provided in the introductory material, as well as in the footnotes that occur throughout the volume.
Based on the long-running McSweeney's Internet Tendency column Norse History for Bostonians, Norse Mythology for Bostonians, introduces readers to a fresh, new perspective on both familiar and previously unknown narratives of Norse mythology.
Puffin Carcass, 9780578586526, 216pp.
Publication Date: January 29, 2020