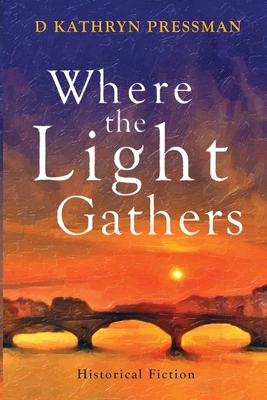 Where the Light Gathers
Paperback

* Individual store prices may vary.
Description
It is a time of tumultuous change in fifteenth-century Florence. At the crossroads of art, politics, and culture, painter Filippo Lippi struggles against a dark well of sorrow to create luminous paintings that will help usher in the Renaissance.
Orphaned at the age of four, placed in a convent against his will, and now enslaved on a Tunisian pirate ship, Filippo resigns himself to the whims of fate until he discovers the gift within his current plight: freed of his former, narrow identity, his true character is forged.
A story of loss and resilience, of hope wielded against crushing twists of fate, Where the Light Gathers takes you on a sweeping journey from a pirate ship navigating the Mediterranean to the plague as it sweeps through Florence, from charges of treason to church-administered torture and three impossible love affairs.
Find yourself engulfed in the world of Renaissance Italy, and see through the artist's eyes as he creates his greatest masterpieces. Ultimately, Filippo comes to understand that it takes both shadow and light to create form, in life as in art, and that it is the commonplace moments at which the light gathers that both root us and set our course.
Where the Light Gathers interweaves well-researched fact with fiction, bringing to life the man behind the paintings and revealing the reasoning that inspires his most reckless decisions. As Filippo chafes against societal forces and takes dire chances, he ultimately perceives that in the depths of the human heart is found not only the capacity to endure, but the seed of light that illumines the way forward.
If you like historical fiction, art history, political intrigue, and exploring the psychological motives of real-world figures, you will love this novel.
Buy Where the Light Gathers today, and enjoy the precise, lyrical prose that weaves the thread of Filippo's life into the vivid tapestry of an ever-present past.
Delphine Books, 9780578593395, 488pp.
Publication Date: October 17, 2019