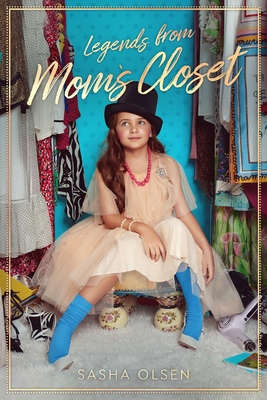 Legends from Mom's Closet (Hardcover)
Legends from Mom's Closet, 9780578620091, 120pp.
Publication Date: May 19, 2020
* Individual store prices may vary.
Description
Legends from Mom's Closet documents Sasha's summer, where she spends most of her time indoors because of stormy weather. Due to her boredom,she turns to learning about legendary people through books and research. She comes upon some incredible women, like Frida Kahlo, and delves into these legends' lives which lead her to feel extremely inspired. She turns her inspiration into art by rummaging in her mom's closet for vintage pieces to dress up as the legends she learned about. Sometimes she faces little troubles, but she quickly overcomes them in a mission to spend a day in a legend's shoes and document it. Through this diary, readers will also learn the importance of vintage clothing and the need to prevent fast fashion. Legends from Mom's Closet is abundant with colorful photos and illustrations for other kids to truly get a feel of Sasha's imagination. She even shares little fun facts and a how-to for each icon.Experience the creativity a kid encounters when exploring what's right a.