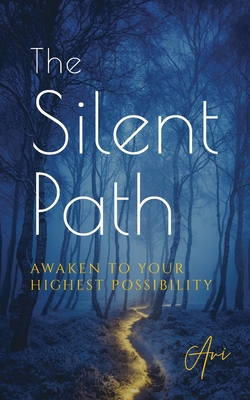 The Silent Path
Awaken to Your Highest Possibility
Paperback

* Individual store prices may vary.
Description
"The Silent Path" is an invitation to dive into the deep mysteries of life. It is an invitation to take an adventurous journey into the depths of your inner being. Every insight and understanding in this writing comes from the innermost recesses of a human heart that went in search of the ultimate Truth. This book is a reflection of an Awakened mind; a mind that transcended the confines of all known boundaries of human conception.
Some of the questions this book attempts to answer:
What is the true nature of my mind, body, and Self?
What is meditation and how do I practice it?
How can I attain to my inner peace, certainty, and happiness?
What is life and how do I understand it fully?
How can I go beyond my daily strife and struggle?
What is spirituality and how do I pursue it?
What exactly is Enlightenment and how do I attain it?
This book is transcribed from talks delivered by Avi, answering personal questions of spiritual seekers. Your journey through these pages will be like taking a bite from a rare, succulent fruit of some far-off land, where it has been growing and waiting for years, just for you. May the freshness of this new taste linger in your soul forever.
Ahamo Foundation, 9780578637068, 324pp.
Publication Date: January 16, 2020