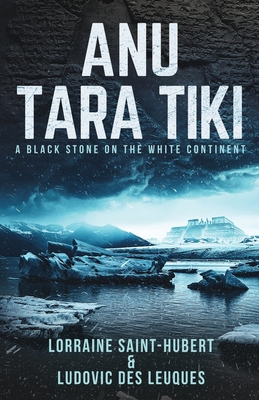 Anu Tara Tiki
A Black Stone on the White Continent
Paperback

* Individual store prices may vary.
Description
The discovery in Antarctica by Emile, a modest French tourist, of a fragment of antique stele covered with cuneiform writing triggers a merciless fight between greedy businessmen and idealistic scientists. Professor Samuel Kahn, an American sumerologist at Harvard, sees this stone as an opportunity to make his fortune by selling it to an industrial mega-group interested in exploiting the sub-soil of Antarctica. Father Dorian Green, a former Irish catholic priest and Oxford-based unconventional archaeologist, hopes this artifact will prove his theory that there was a forgotten primary global civilization, whose remains lie under the ice of the Antarctic continent. Kate, a French young woman au-pair with the Kahn family and Kevin, English archeology student at Oxford, find themselves embarked in the adventure of a lifetime...
Glrd Publications, 9780578652665, 364pp.
Publication Date: March 4, 2020