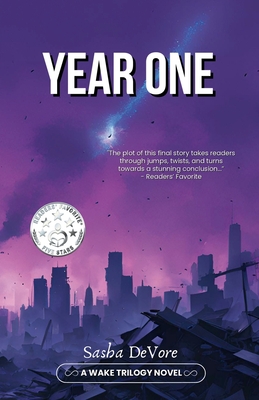 Year One
Paperback

* Individual store prices may vary.
Description
The City of Fire and the Underground City's governments are at odds, but even more pressing than that - the Ancient Ones have decided to accelerate their plans. Now the City of Fire is tasked with figuring out how to continue the fight, despite Arrangement's wishes. Then, as Hanu struggles to find his place in this rapidly changing world, he receives a disturbing prediction about Year One from the Intergalactic Council. In the final installment of The Wake Trilogy, the Dissenters prepare for their final stand against the Ancient Ones. But with civil war on the horizon in the underground, will they be able to pull together in enough time to survive Year One?
Sasha DeVore, 9780578671451, 322pp.
Publication Date: June 18, 2020