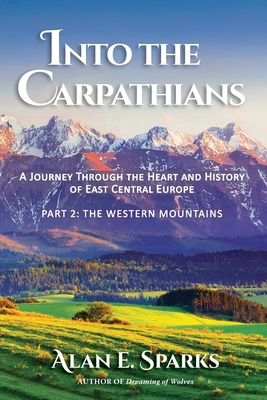 Into the Carpathians
A Journey Through the Heart and History of East Central Europe (Part 2: The Western Mountains)
Paperback

* Individual store prices may vary.
Other Editions of This Title:
Paperback (12/10/2015)
Description
The journey continues in Part 2 of Into the Carpathians. Still on the trail of wolves, we are now led into the western Carpathian and the Sudeten Mountains of Slovakia, Poland, and the Czech Republic. As we explore the misty hills, mysterious forests, and intriguing history of this fabled landscape, encounters with wolves, bears, and lynx; lumberjacks, shepherds, and recluses; poets, tyrants, and saints; sprites, spirits, and witches; and such ancient peoples as Neanderthals, Celts, and Quadi, and such imposing historical figures as Marcus Aurelius of the Roman Empire, Prince Svatopluk of Great Moravia, Stephen I of Hungary, Boleslaw the Brave of Poland, and Jan Sobieski of the Polish-Lithuanian Commonwealth, give us broad insight into the natural, historical, and mythological forces that have shaped, and continue to shape, the cultures, nations, and psyches along the way. 72 fascinating color photographs also emblaze this memorable trek.
Rainy Day Publishing Inc, 9780578705705, 394pp.
Publication Date: August 18, 2020