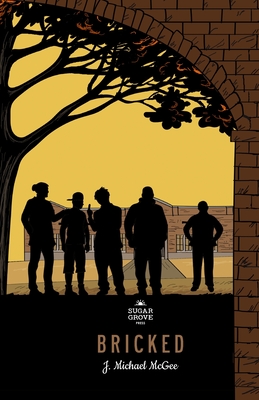 Bricked
Paperback

* Individual store prices may vary.
Description
Jobless and divorced, Pat Riordan takes a little-sought-after teaching job at the district's school for the hard-to-handle, Wolfcreek. Dispirited by their banishment to the at-risk program, students refer to themselves as "bricked." But Riordan sees potential in the behaviors others have deemed unmanageable.

Together with other school staff, Riordan works to bring structure and inspire hope, unraveling the troubles and trauma behind disruptive behaviors and learning delays. But, when their emotionally-responsive tactics are criticized by district leaders for being too gentle, looking to bring "more promising" students to the community, their plans are thwarted by threats to close the school.
As tensions rise with the pressure to prove results, Riordan builds a deep bond with his student Bobby. When Bobby's mother is abused by her live-in boyfriend, Riordan steps in to help, forced to declutter his own troubled life in order to help his student's.
Will Riordan be able to put aside his own sense of loss to inspire his students to rise above theirs? Can Wolfcreek prove that these young adults are worth investing in, despite troubled behaviors, in order to save the school from closure? Bricked follows Riordan, the students and staff in what might be the school's final year.
Sugar Grove Media LLC, 9780578712888, 326pp.
Publication Date: March 9, 2021