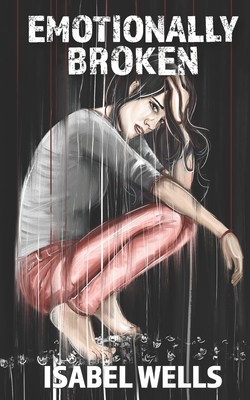 Emotionally Broken
Paperback

* Individual store prices may vary.
Description
Emotionally Broken is a story that revolves around Katelyn-a young blue-collar steel mill worker in Detroit. She has two beautiful daughters and lives with her mother. Katelyn keeps to herself socially, not making any time for going out on the town or dating. During the company's continuous improvement efforts, they send Jonathan to the facility from corporate office, a successful senior manager from Chicago. Jonathan is handsome, charming, and turns Katelyn's world upside down. She daydreams romantically about him all day, every day. Katelyn catches Jonathan distantly admiring her but she doubts his interest; someone of his stature is unquestionably out of her league. But Jonathan is interested, and they court. Katelyn is a shy, passive lady and she allows her lack of self-confidence to accept and ignore all the "almost" invisible red flags.Katelyn is swept away under the illusion that she has found her prince charming through Jonathan's attention, elaborate gifts, affection and promise of a wonderful future together. She is blinded by love meanwhile there is a toxic relationship that is lingering in the shadows with a person who is mentally affected by Narcissistic Personality Disorder.Their six months of courtship approaches like a speeding bullet and they become engaged. The relationship is dysfunctional, emotional roller-coaster and feelings of walking on eggshells around him becomes her norm. Katelyn finds her fairy-tale marriage ends with shattered vows of control, criticism, and narcissistic abuse but she will not confine herself to her circumstances leaving with her girls and her dignity.
Myidentifiers.com, 9780578714967, 188pp.
Publication Date: July 6, 2020