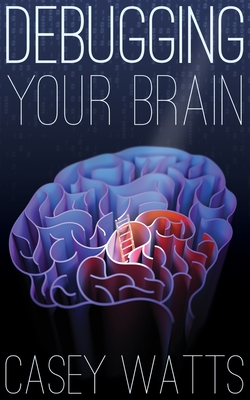 Debugging Your Brain
Paperback

* Individual store prices may vary.
Description
The human brain is buggy. Sometimes your mind distorts reality, gets frustrated with shortcomings, and spirals out of control. With practice, you can debug your brain. Catch those distortions of reality, transform those frustrations into insight, and short-circuit those downward spirals.
Debugging Your Brain (DYB) is a clear applied psychology book and a concise self-help book. Whether or not you have a technical background, you will find the software development analogies approachable and insightful. You will likely reference and re-read DYB many times, each time discovering new insights.
DYB is full of practical techniques. Each technique is condensed to its core idea, accompanied by just enough story to make it memorable. Each chapter has activities to help you put its techniques into practice. The chapters include: Modeling The Brain, Cognitive Behavioral Therapy, Introspection, Identifying Inputs, Experience Processing, Experience Validation, and Cognitive Restructuring.
Your brain is a complex system. Patch the software that runs in your mind.
Casey Watts, 9780578755038, 94pp.
Publication Date: November 1, 2020