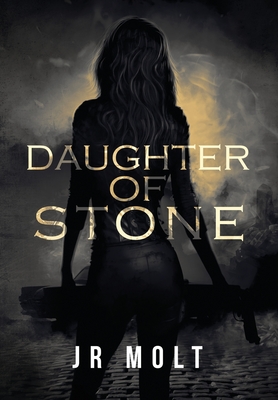 Daughter of Stone
Hardcover

* Individual store prices may vary.
Other Editions of This Title:
Paperback (9/1/2020)
Description
Orig. Price: $26.99
Celeste Bonaparte has always had to struggle with who she wants to be and who she is destined to be. When after 8 years someone from her secret past shows up at her door, it throws her world into chaos and forces her to choose which path she wants to take; once and for all. Revealing this other part of her may cost more than just her comfortable, quiet life; it may cause her to lose everything she cherishes.
Navigating her new reality she has to re-evaluate who she can trust and who is out to destroy her.
------
So... I have just been shot. I know if I keep standing here, staring stupidly at the blood pouring out of the wound in my side, that I will probably get shot again. As everything moves in slow motion, I think back to a large Ukrainian man yelling at me.
"Pain clears the head girl. Keep your wits about you. Even if it hurts, you need adrenaline." I shake my head as I brace myself for what I am about to do. Gritting my teeth, I shove my thumb deep inside the bullet wound, just above my right hip. But everything starts to clear as a scream slips out through my dry, raw throat. Man, this is really going to ruin my day.
J.R. Molt, 9780578783611, 302pp.
Publication Date: September 1, 2020