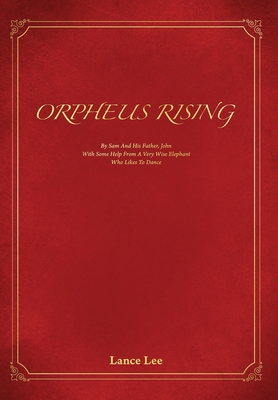 Orpheus Rising
By Sam And His Father John/With Some Help From A Very Wise Elephant/Who Likes To Dance
Hardcover

* Individual store prices may vary.
Description
Orpheus Rising is a sparkling immersion in adventures of great beauty, danger, and the unexpected, with a climax that will move anyone to a sense of joy. A daring retelling of the Orpheus legend in modern guise, Sam and his father, John, set off to rescue Sam's lost mother, Madelyn, from "The Far Land of Fear" and "Dread City", a startling, imaginative view of the afterlife. A fantasy set in terms of Sam's 10 going on 11 imagination, they are joined by Lepanto, a very wise Elephant who likes to dance, dressed in Edwardian elegance, through a series of adventures with a most unexpected ending.
Children will enjoy the sheer inventiveness of the story-telling, and adults the unexpected depths of Sam and his father's journey to the completion of
their hearts' desire... Lee is also a poet whose output has been called "visionary" "vibrant" "a voice beyond epoch" variously compared to Browning, Auden, and in its freedom, Neruda. A playwright too, he has brought characters to life as diverse as Rasputin and the last fox in Los Angeles... His texts of screenwriting and drama remain popular in their fields as well.
Lwl Books, 9780578790558, 312pp.
Publication Date: October 5, 2021