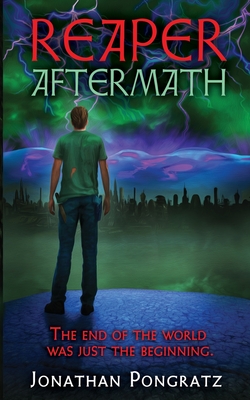 Reaper
Aftermath
Paperback

* Individual store prices may vary.
Other Editions of This Title:
Paperback (4/19/2019)
Description
Five years have passed since the Reapers invaded Earth and tore it asunder. Gregory, his mother, Trent, and their group of scavengers hunt the decimated wastelands for survival.
But when a sudden Reaper attack forces Gregory through a Reaper door, he finds himself in a bizarre place, one that may provide answers to the Reapers' past and where they came from.
Can Gregory put together the pieces of the past and find his way home, or will he just become another human casualty in the lost war against the Reapers?
Jonathan Pongratz, 9780578827445, 338pp.
Publication Date: February 5, 2021