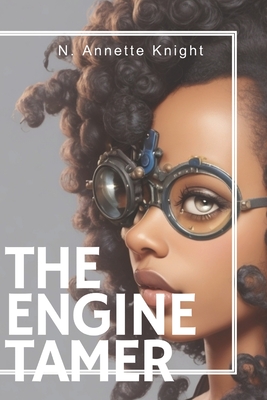 The Engine Tamer
An Adventure Novel
Paperback

* Individual store prices may vary.
Description
"By all accounts, she's just a criminal trading prison for time in the emperor's Army," Nord said. But is that all she is? Tamara Fieldmarsh used to aid the New Victoria underworld as an engine tamer repairing airships for dangerous smugglers. Now, after a traumatic experience, Tamara finds herself an officer in the Emperor's Defense Force She becomes the focus of a lovelorn co-ed, an enemy to fellow officers, and the discoverer of secrets, treason, and duplicity. During all of this, she breaks all the rules (the BIG ones) to save the life of the most desirable captain in her fleet. At the end of it, she discovers there is no war more fierce and futile than one waged by a heart desperate to deny it is in love.
N. Annette Knight, 9780578883212, 254pp.
Publication Date: March 21, 2021