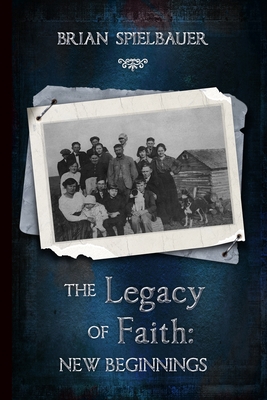 The Legacy of Faith
New Beginnings
Paperback

* Individual store prices may vary.
Description
The Legacy of Faith: New Beginnings
is the continuation of the first book of the series,
The Legacy of Faith: The Journey,
which covered the journey of the Tschohl and Rohner families, George Spielbauer and Mary Pankraz, from Europe to the Guttenberg Iowa area in the mid-1800s. New Beginnings picks up with 16-year-old John Baptiste Tschohl and his experience in the Civil War.
The story then covers the families' challenges as they built their new lives following the great war in western Wisconsin and northeast Iowa. New Beginnings covers 1861-1876 on the far western side of an ever-expanding United States.
A secret that one of them hoped to leave behind in the old country seems determined to reveal itself, and it could come at a great price to those desiring to keep it quiet.
Concordis Publishing, 9780578900216, 310pp.
Publication Date: March 15, 2023