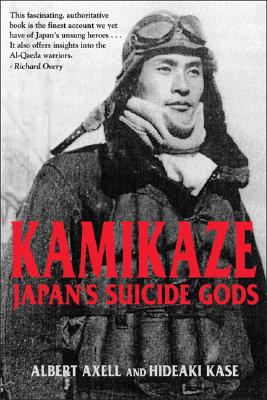 Kamikaze
Japan's Suicide Gods
Hardcover

* Individual store prices may vary.
Description
The use of the Japanese Kamikaze pilots during the second world war was one of the most dramatic and chilling developments of the war. But who were the Kamikaze pilots and what motivated them to make the ultimate sacrifice?
The call for Kamikaze pilots drew a staggering response. Three times as many applied for suicide flights as the number of planes available. The authors of Kamikaze: Japan's Suicide Gods look into the hearts and minds of the Kamikaze pilots, viewed in the full context of the war and the Japanese cultures and traditions out of which the Kamikaze emerged. Based on interviews with Kamikaze survivors, unpublished memoirs, and documents not previously open to the public, the book portrays one of the most extraordinary and astonishing events in history, an event that has made Kamikaze a household word around the world.
Longman Publishing Group, 9780582772328, 274pp.
Publication Date: October 25, 2002
About the Author
Albert Axell has done historical research in China, Japan, Mongolia and Russia and has written several books about these countries. He also observed the Vietnam War as a journalist. During the Cold War years he met John F.Kennedy, Richard Nixon, Brezhnev and has met thirty of Stalin's surviving generals."
or
Not Currently Available for Direct Purchase