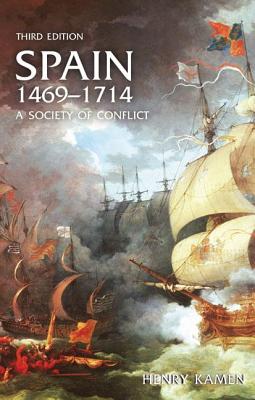 Spain, 1469-1714 (Paperback)
A Society of Conflict
Routledge, 9780582784642, 368pp.
Publication Date: July 7, 2005
* Individual store prices may vary.
Description
In this classic text Henry Kamen shows how Spain achieved world power in the sixteenth, seventeenth and early eighteenth centuries by examining crucial political events and foreign policy during the reigns of each of the nation's rulers, from Ferdinand and Isabella at the end of the fifteenth century to Philip V at the beginning of the eighteenth century.
Kamen also explores the essential factors that distinguished the Spanish experience, from the gold and silver of the New World to the role of the Inquisition and the fate of the Muslim and Jewish minorities. He identifies the essential fragility of Spain's material resources as the main reason why it never succeeded in achieving success as an imperial power. He also examines the origins of the eternal obsession of Spaniards with their own failings and alleged 'decline', arguing that the perception of 'decline' distorts what really happened in their history..
For undergraduate courses in Spanish history and Early Modern Europe.
About the Author
Henry Kamen was until recently professor of the Higher Council for Scientific Research, Spain, and is Visiting Professor in the University of Chicago s programme in Barcelona. He is a Fellow of the Royal Historical Society. A leading authority on Spanish history, he is author of over twenty studies in the field, some of them best-sellers that have been translated into several languages. Recent well-known works by him include "The Spanish Inquisition (Yale University Press, 1999)," "Philip of Spain (Yale University Press, 1998), "and "Spain"" s Road to Empire (Allen Lane, 2002)."
or
Not Currently Available for Direct Purchase