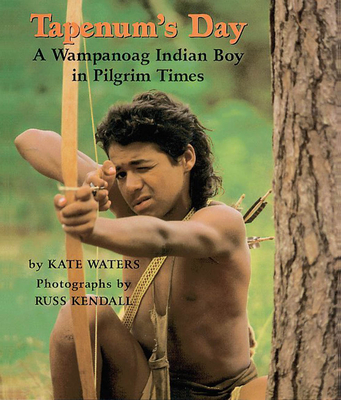 Tapenum's Day (Hardcover)
A Wampanoag Indian Boy In Pilgrim Times: A Wampanoag Indian Boy In Pilgrim Times
Scholastic Press, 9780590202374, 40pp.
Publication Date: May 1, 1996
* Individual store prices may vary.
About the Author
Author Kate Waters was born on September 4, 1951, in Rochester, NY. She went on to earn a B.A. from Newtown College of the Sacred Heart (Boston College) and a M.L.S. from Simmons' Graduate School of Library and Information Science. She grew up in a big family in which storytelling was very important. She worked as a librarian for ten years at the Boston Public Library. There she became very interested in telling stories to young people and finding out what they enjoyed reading. She moved to New York where she worked on a children's magazine. While working at the magazine, she started to think about new ways to present history and traditions to children. Her books include pictures of actors depicting the stories Kate writes. In addition, her books have been praised for their content and have won many awards. Kate currently lives in New York City.
Praise For Tapenum's Day: A Wampanoag Indian Boy In Pilgrim Times: A Wampanoag Indian Boy In Pilgrim Times…
"The text is readable, the photographs are handsome, and the material has been meticulously researched for accuracy."-horn bk
"A good job of dramatizing what life might have been like for the Wampanoags."-bk list