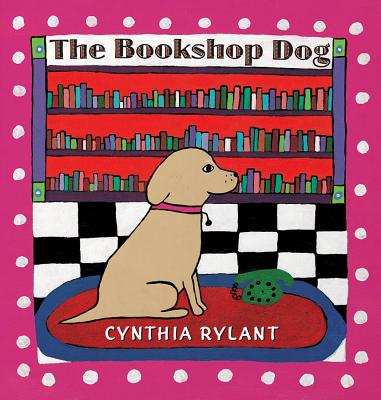 The Bookshop Dog (Hardcover)
Blue Sky Press, 9780590543316, 40pp.
Publication Date: September 1, 1996
* Individual store prices may vary.
Description
Everyone who comes to Martha Jane's Bookshop comes to see Martha Jane. But Martha Jane is not the owner. She's the owner's dog! When the owner has to go to the hospital to get her tonsils out, the whole town begins to fight over the chance to take care of Martha Jane. Rylant is the Newbery-winning author of Dog Heaven. Full color.

About the Author
As a child in West Virginia, Cynthia Rylant never dreamed of becoming a writer. In her free time, she devoured Archie comic books and paperback romances and enjoyed the outdoors. But after taking one college English class, she was, "hooked on great writing... I didn't know about this part of me until I went to college-didn't know I loved beautiful stories." And one night, inspired by the Southern writer James Agee, she sat down and wrote When I Was Young in the Mountains. Named a Caldecott Honor Book and an ALA Notable Book, it was an instant success.

Since that night, Rylant hasn't stopped creating wonderful books. Her stories explore friendship, love, grief, and other mysteries, and often draw on her memories of growing up in Appalachia. "I get a lot of personal gratification thinking of those people who don't get any attention in the world and making them really valuable in my fiction-making them absolutely shine with their beauty."

She lives with her many pets in the Pacific Northwest.
or
Not Currently Available for Direct Purchase