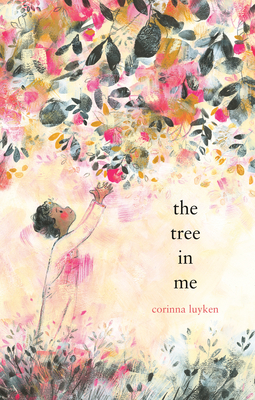 The Tree in Me
Hardcover

* Individual store prices may vary.
Description
A stunning and sensitive portrait of the strength within each of us and the nourishment we receive from the natural world, by the New York Times bestselling creator of the acclaimed My Heart and The Book of Mistakes

Through poetic text and exquisite illustrations of children reveling in nature, this picture book explores the various ways we as human beings are strong, creative, and connected to others. Each of us is like a tree, with roots and fruit, and an enduring link to everything else in nature. "The tree in me is strong. It bends in the wind, and has roots that go deep . . . to where other roots reach up toward their own trunk-branch-crown and sky."

As Corinna Luyken did in her award-winning My Heart, she again provides an invigorating conversation-starter that contains a world of truths--about self-esteem, community, and living a meaningful life.


Awards and Accolades for My Heart
New York Times Best Seller
PNBA Book Award Winner
Indie Next List Pick (Top 10)
Nerdies Best Picture Books of the Year
Book Page Best of the Year
Brain Pickings Best Books of the Year

* "This must-buy for librarians and teachers has myriad educational uses; it begs to be read aloud, and it is a masterful blending of text and illustration." —School Library Journal, starred review

* "Soothing, simple phrasing and masterful printmaking harness metaphors to make a heart's complexity accessible to children . . . Sensitive, stunning words and pictures speak directly to young hearts." —Kirkus, starred review

Awards and Accolades for Adrian Simcox Does Not Have a Horse
Indie Next List Pick
Book Page Best of the Year


Awards and Accolades for The Book of Mistakes
New York Public Library Best Books of the Year
NPR Best of the Year
PNBA Book Award Winner
Nerdies Best Picture Books of the Year
Boston Globe Best of the Year

* "This will lead kids to see their own so-called mistakes in a new, more positive light." —Booklist, starred review

* "The idea of setbacks being opportunities in disguise is no stranger to picture book pages, but rarely has it been illuminated with such style, imagination, and compassion." —Publishers Weekly, starred review
Praise For The Tree in Me…
"Luminous and joyous, a fruit pie feast for the eyes as well as the soul." —New York Times Book Review

"Corinna Luyken moves between the quotidian and the transcendental . . . Her text plays out sparingly from page to page amid lush illustration." —The Wall Street Journal

"The Tree in Me is another of Luyken's revelations. My kids (and I) want to jump into the pages of this book and stay there . . . There is alliteration and simplicity, words that in Luyken's brilliant arrangement are by their turn punchy or soothing, descriptive without being described." —NPR

"Artist and author Corinna Luyken draws on this intimate connection between the sylvan and the human in The Tree in Me—a lyrical meditation on the root of creativity, strength, and connection, with a spirit and sensibility kindred to her earlier emotional intelligence primer in the form of a painted poem." —Brain Pickings

"A celebration of humankind's connection to the natural world . . . Luyken captures the splendor of nature in her brushwork and patterns . . . a visual feast." —Kirkus

"Layers of scumbled paint suggest a reality that can't be entirely seen or grasped, but movement and energy pour through the spreads as the children play, run, and embrace the very air in this celebration of the way the force of nature courses through every living being." —Publishers Weekly
Dial Books, 9780593112595, 56pp.
Publication Date: March 16, 2021
About the Author
Corinna Luyken makes art in the Pacific Northwest, where she is inspired by small things (like hearts, tree, and mistakes); and by big things (like love, nature, and the web of relationship that connects us all). She is the author/illustrator of two previous picture books, My Heart (a New York Times Best Seller) and The Book of Mistakes, and the illustrator of Adrian Simcox Does Not Have a Horse and Nothing in Common.