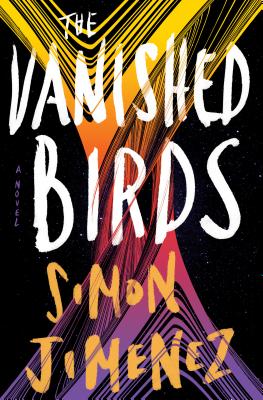 The Vanished Birds (Hardcover)
A Novel
Del Rey, 9780593128985, 400pp.
Publication Date: January 14, 2020
* Individual store prices may vary.
Great Reads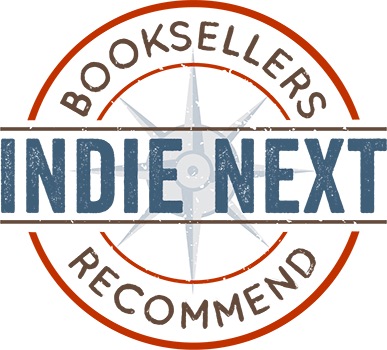 "This book has stuck with me in a way that I know can only be attributed to masterful storytelling. In
The Vanished Birds
, Earth becomes uninhabitable and humankind spreads out into space using technology that is all of our capitalist, designer-baby, smart-everything, social-media-age fears realized. But this new world is also beautifully poetic — enormous space stations have been designed to mimic specific birds but have outlived their namesakes for lifetimes. I am dizzied by this world Jimenez has created and the characters that live in it. I find myself thinking about Nia and the people in her orbit — their thoughts, their motives, their choices — and going over mistakes and minutiae as if they were my own. This is literary science fiction at its most effective and affective."
— Samantha Tovey, Tattered Cover Book Store, Denver, CO
View the List
Description
A mysterious child lands in the care of a solitary woman, changing both of their lives forever, in this captivating debut of connection across space and time.

"The best of what science fiction can be: a thought-provoking, heartrending story about the choices that define our lives."—Kirkus Reviews (starred review)

A solitary ship captain, drifting through time.

Nia Imani is a woman out of place. Traveling through the stars condenses decades into mere months for her, though the years continue to march steadily onward for everyone she has ever known. Her friends and lovers have aged past her. She lives only for the next paycheck, until the day she meets a mysterious boy, fallen from the sky.

A mute child, burdened with unimaginable power.

The scarred boy does not speak, his only form of communication the haunting music he plays on an old wooden flute. Captured by his songs and otherworldly nature, Nia decides to take the boy in to live amongst her crew. Soon, these two outsiders discover in each other the things they lack. For him, a home, a place of love and safety. For her, an anchor to the world outside of herself. For both of them, a family. But Nia is not the only one who wants the boy.

A millennia-old woman, poised to burn down the future.

Fumiko Nakajima designed the ships that allowed humanity to flee a dying Earth. One thousand years later, she now regrets what she has done in the name of progress. When chance brings Fumiko, Nia, and the child together, she recognizes the potential of his gifts, and what will happen if the ruling powers discover him. So she sends the pair to the distant corners of space to hide them as she crafts a plan to redeem her old mistakes. 

But time is running out. The past hungers for the boy, and when it catches up, it threatens to tear this makeshift family apart.
About the Author
Simon Jimenez's short fiction has appeared in Canyon Voices and 100 Word Story's anthology of flash fiction, Nothing Short Of. He received his MFA from Emerson College. This is his first novel.
Praise For The Vanished Birds: A Novel…
"Highly imaginative and utterly exhilarating . . . [The Vanished Birds] already feels like a science fiction classic."—Thrillest

"The Vanished Birds finds an intimate heartbeat of longing in a saga of galactic progress and its crushing fallout. . . . A novel of vast scope that yet makes time for compassion, wonder, and poetry."—Indra Das, author of The Devourers

"The future world-building is rich and smart, the prose assured, and the story both intensely personal and a blistering commentary on capitalism and colonialism. . . . Highly recommended."—Kate Elliott, author of Black Wolves

"This extraordinary science fiction epic, which delves deep into the perils of failing to learn from one's mistakes, is perfect for fans of big ideas and intimate reflections."—Publishers Weekly (starred review)

"A lyrical and moving narrative of space travel, found families, and lost loves set against an evocative space-opera background."—Booklist (starred review)

"Reminiscent of Justin Cronin's The Passage, yet the journey itself evokes Bryce Courtenay's The Power of One, creating crossover appeal for readers who enjoy a bit of emotional attachment with their time travel . . .The story takes on a tone and depth that recalls an N.K. Jemisin novel."—Library Journal

"This powerful, suspenseful story asks us to consider what we'd sacrifice for progress—or for the ones we love."—Kirkus Reviews (starred review)

"The Vanished Birds strikes a breathless balance between the conceptually dazzling and the emotionally resonant, and it's in that balance that a bright new voice in genre fiction is born. Simon Jimenez has announced himself as a graceful, spellbinding storyteller."—BookPage, starred review