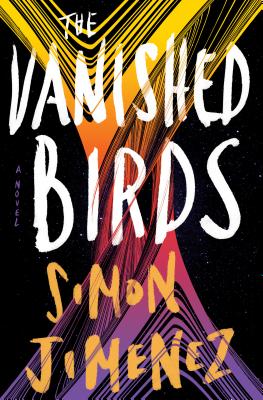 The Vanished Birds (Hardcover)
A Novel
Del Rey, 9780593128985, 400pp.
Publication Date: January 14, 2020
* Individual store prices may vary.
Description
A mysterious child lands in the care of a solitary woman, changing both of their lives forever in this captivating debut of connection across space and time.

"This is when your life begins."

Nia Imani is a woman out of place and outside of time. Decades of travel through the stars are condensed into mere months for her, though the years continue to march steadily onward for everyone she has ever known. Her friends and lovers have aged past her; all she has left is work. Alone and adrift, she lives only for the next paycheck, until the day she meets a mysterious boy, fallen from the sky.

A boy, broken by his past.

The scarred child does not speak, his only form of communication the beautiful and haunting music he plays on an old wooden flute. Captured by his songs and their strange, immediate connection, Nia decides to take the boy in. And over years of starlit travel, these two outsiders discover in each other the things they lack. For him, a home, a place of love and safety. For her, an anchor to the world outside of herself.

For both of them, a family. 

But Nia is not the only one who wants the boy. The past hungers for him, and when it catches up, it threatens to tear this makeshift family apart.

Advance praise for The Vanished Birds

"This extraordinary science fiction epic, which delves deep into the perils of failing to learn from one's mistakes, is perfect for fans of big ideas and intimate reflections."—Publishers Weekly (starred review)

"The Vanished Birds finds an intimate heartbeat of longing in a saga of galactic progress and its crushing fallout. . . . A novel of vast scope that yet makes time for compassion, wonder, and poetry."—Indra Das, author of The Devourers
 
"The future world–building is rich and smart, the prose assured, and the story both intensely personal and a blistering commentary on capitalism and colonialism. . . . Highly recommended."—Kate Elliott, author of Black Wolves
About the Author
Simon Jimenez's short fiction has appeared in Canyon Voices and 100 Word Story's anthology of flash fiction, Nothing Short Of. He received his MFA from Emerson College. This is his first novel.