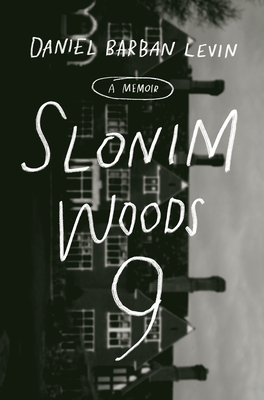 Slonim Woods 9
A Memoir
Hardcover

* Individual store prices may vary.
Description
A stunning firsthand account of the creation of a modern cult under conman Larry Ray and the horrifying costs paid by his young victims: his daughter's college roommates

"Chilling . . . eloquent . . . a powerful portrayal of a young man's ability to emerge whole from an experience intended to break him."—Publishers Weekly

In September 2010, at the beginning of the academic year at Sarah Lawrence College, a sophomore named Talia Ray asked her roommates if her father could stay with them for a while. No one objected. Her father, Larry Ray, was just released from prison, having spent three years behind bars after a conviction during a bitter custody dispute.

Larry Ray arrived at the dorm, a communal house called Slonim Woods 9, and stayed for the whole year. Over the course of innumerable counseling sessions and "family meetings," the intense and forceful Ray convinced his daughter's friends that he alone could help them "achieve clarity." Eventually, Ray and the students moved into a small Manhattan apartment, beginning years of manipulation and abuse, as Ray tightened his control over his young charges through blackmail, extortion, and ritualized humiliation.

Daniel Barban Levin was one of the original residents of Slonim Woods 9. Ray coached Daniel through a difficult break-up, slowly drawing him into his web. After two years of escalating psychological, physical, and sexual abuse, Daniel found the strength to escape from Ray's influence and take control of his own life.

In April 2019, a New York magazine cover story, "The Stolen Kids of Sarah Lawrence," exposed Ray's crimes to the world. In February 2020, he was finally indicted on charges of extortion, sex trafficking, forced labor, and money laundering.

Beginning the moment Daniel set foot on Sarah Lawrence's idyllic campus and spanning the two years he spent in the grip of a megalomaniac, this brave, lyrical, and redemptive memoir reveals how a group of friends were led from campus to a cult without the world even noticing.
Praise For Slonim Woods 9: A Memoir…
"Daniel Barban Levin's courageous and honest memoir exposes the evil nature of manipulation and the near impossibility of escape, and his writing reminds us that honesty is the only tool to destroy these monsters. Levin offers us a way out, but only if we have the courage to follow him. This is an extraordinary story of entrapment, determination, and escape." —Eric Fair, author of Consequence
 
"This harrowing memoir not only recounts what happened from the observant, insightful poet who lived through it, but also explores the how and why. It's a moving, lucid testimony, as much about the abuse of power as it is about the power of storytelling." —Grace Talusan, author of The Body Papers
 
"A deeply honest and viscerally lyrical descent into the self, Levin's book shines a fluorescent light of masterful, sharp prose on the twisted depths of trauma, and takes our hand as we bear witness to the profane, the absurd, the banal, and the violent, so that we don't have to navigate that horror alone, as he once did." —Matt Young, author of Eat the Apple
 
"With fascinating detail, Slonim Woods 9 takes us on a tour of the lower depths of human vulnerability and manipulation. Levin's vivid storytelling and poetic sense make it a great read, without ever upstaging its commitment to the slippery, open-ended process of self-discovery and healing." —Amy Gerstler, author of Scattered at Sea
 
"In devastating and unforgettable ways, Levin renders trauma into language. Maybe most shocking of all is the beauty of his account—the tenderness of a survivor reaching toward those who are still trapped inside." —Rebecca Sacks, author of City of a Thousand Gates
Crown, 9780593138854, 288pp.
Publication Date: September 7, 2021
About the Author
Daniel Barban Levin holds an MFA in poetry from the University of California, Irvine, where he taught creative writing and rhetoric, and a bachelor's degree from Sarah Lawrence College. He is the winner of the Stanley and Evelyn Lipkin Prize for Poetry, the Lynn Garnier Memorial Award and is the recipient of fellowships from The Frost Place, Tent, The Sarah Lawrence Summer Seminar for Writers, and The Community of Writers at Squaw Valley. His writing has appeared or is forthcoming in Provincetown Arts, Bat City Review, The Sarah Lawrence Review, The Westchester Review, The Offbeat, The Fourth River, and The Bennington Review. He lives in Los Angeles.