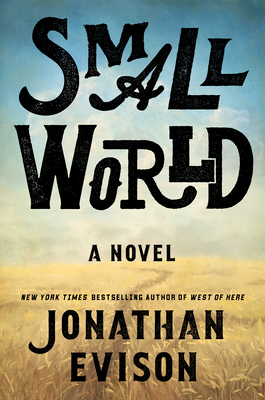 Small World
A Novel
Hardcover

* Individual store prices may vary.
Other Editions of This Title:
Digital Audiobook (1/10/2022)
Library Binding, Large Print (5/11/2022)
January 2022 Indie Next List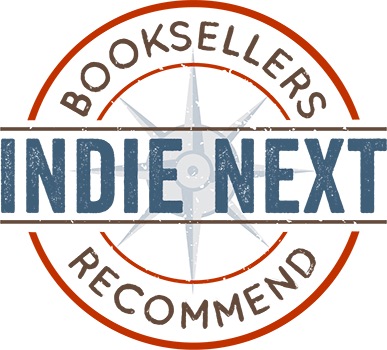 "From the Gold Rush with Chinese, Irish, and Native Americans among the protagonists, Evison alternates time — work on the rails to Amtrak; gold panning to modern West Coast life — tying generations together in a splendid sleight of hand."
— Pat Rutledge, A Book For All Seasons, Leavenworth, WA
View the List
Description
A New York Times Editor's Choice! 

One of the LA Times's 10 Books to Add to Your Reading List

One of Book Culture's Most Anticipated Reads

"A bighearted, widescreen American tale."—Kirkus Reviews (starred)

"Masterpiece…the quintessential Great American Novel."—Booklist (starred)

"A vivid mosaic."—BookPage (starred)

Jonathan Evison's Small World is an epic novel for now. Set against such iconic backdrops as the California gold rush, the development of the transcontinental railroad, and a speeding train of modern-day strangers forced together by fate, it is a grand entertainment that asks big questions.  

The characters of Small World connect in the most intriguing and meaningful ways, winning, breaking, and winning our hearts again. In exploring the passengers' lives and those of their ancestors more than a century before, Small World chronicles 170 years of American nation-building from numerous points of view across place and time. And it does it with a fullhearted, full-throttle pace that asks on the most human, intimate scale whether it is truly possible to meet, and survive, the choices posed—and forced—by the age.
 
The result is a historical epic with a Dickensian flair, a grand entertainment that asks whether our nation has made good on its promises. It dazzles as its characters come to connect with one another through time. And it hits home as it probes at our country's injustices, big and small, straight through to its deeply satisfying final words.
Praise For Small World: A Novel…
An Amazon Best of the Month pick in Literature and Fiction | One of Christian Science Monitor's 10 Best Books of January | One of the LA Times's 10 Books to Add to Your Reading List This Month! | One of Book Culture's Most Anticipated Reads of January 2021!

Praise for Small World
"This is more than a sprawling, big-hearted, blue-collar novel, it's a Dickensian saga on a grand American scale, filled with beauty and violence, tragedy and redemption. This is the kind of historical fiction that keeps you up all night, burning in your veins like kerosene."—Jamie Ford, New York Times bestselling author of Hotel on the Corner of Bitter and Sweet

"A creative, insightful work of fiction. Evison pulls off a wonderful high-wire act of storytelling that few would attempt, and even fewer could achieve so sharply!"
—Jason Mott, author of National Book Award winner Hell of a Book

"A modern classic. The book is a vast yet intimate tale about the American dream, and the people for whom the vision is yet unfulfilled."
—Christian Science Monitor

"Riveting…Small World feels like a reminder that not a single one of us got here alone. We have inherited strengths from the individual tales of our ancestors, but we are still deeply dependent upon each other."
—Minneaopolis Star Tribune

"The novel is easy to love in part because it deals in generosity and hope…Small World is ambitious, showing our interconnectedness across time, place and cultures."

—New York Times Book Review


"Evison's writing is best when his powerful feelings for injustice and privilege grate against one another…Small World feels like a big statement about America…and it's filled with weighty ideas and worthy commentary on oppression and racism."

—Washington Post
"Evison gives the story a sprightly, page-turner feel despite the sizable cast he's assembled…Without being simplistic or wearing rose-colored glasses, Evison suggests a fresh way of recognizing our relationships without melting-pot clichés. A bighearted, widescreen American tale."
—Kirkus Reviews (starred)

"Masterpiece…Such masterful strokes seem to qualify Small World as the quintessential Great American Novel as Evison eloquently shows that perhaps the most authentically American ideal is the ongoing, blended palette of stories."
—Booklist (starred)

"Piece by piece, Evison successfully corrals this sprawling history into a cohesive whole, coalescing it into a vivid mosaic…Throughout it all, Evison underscores a sense of a shared America, not so much in the kumbaya mythology of the melting pot but a feeling—oft-neglected these days—that we are all in this nation-building adventure together."—BookPage (starred)

"Master storyteller Jonathan Evison's seventh novel is a sweeping epic set over 170 years of United States history...the fast-paced back-and-forth of the novel underscores the image of the "small world" that is the United States, with its heartwarming dreams achieved, its still-deferred hopes, and the diverse protagonists, whom readers will miss when their epic story ends."
—Shelf Awareness (starred)

"[An] epic that seems particularly American in its wide ambition and generosity of spirit." 
—People Magazine

"A fantastic novel to lose yourself in...his best one yet."
—Book Riot

"Readers of Small World will find it hard to put the book down. The author does a masterful job of revealing the stories' elements."
—Midwest Book Review

"Ambitious…Evison's depiction of the characters' family histories builds significance as contemporary racial inequalities and class disparities are brought into relief against those of the 1850s…Thick with insights."
—Publishers Weekly

"The new novel by Jonathan Evison may be one of the best books of the year and it's only January. A really well-written, character driven story...You won't want to put this book down. You will not be disappointed."

—Red Carpet Crash

"Small World is...about hope for the future. Hope that we can change things—that we can help each other in ways both big and small. And in this time of polarization, we could all use a reminder of how connected we really are."
—Open Letters Review
"Jonathan Evison's new novel Small World is, no exaggeration, his masterpiece. Small World is a huge, ambitious, but incredibly immersive Great American novel about how we're all connected in striving for the Great American Dream. A huge cast of diverse characters both in the present and in the 19th century populate this novel with interconnected stories about how beating injustice and flourishing in this Great American Experiment is at its essence a team sport. A paragon of the genre. Highly, highly recommend."
—New Dork Review of Books
Dutton, 9780593184127, 480pp.
Publication Date: January 11, 2022
About the Author
Jonathan Evison is the author of the novels All About Lulu; West of Here; The Revised Fundamentals of Caregiving; This Is Your Life, Harriet Chance!; Lawn Boy; and Legends of the North Cascades. He lives with his wife and family in Washington State.