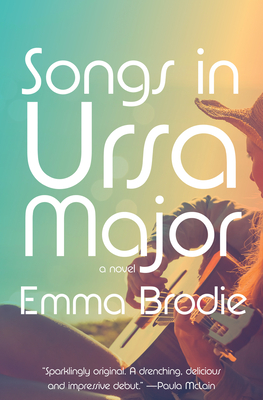 Songs in Ursa Major
A novel
Hardcover

* Individual store prices may vary.
Other Editions of This Title:
Digital Audiobook (6/21/2021)
Paperback (6/28/2022)
Paperback, Large Print (7/6/2021)
July 2021 Indie Next List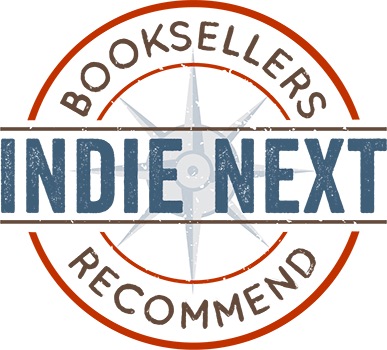 "
Songs in Ursa Major
is the perfect summer book recommendation. It should be read with music right out of Laurel Canyon playing in the background."
— Linda McLoughlin Figel, pages: a bookstore, Manhattan Beach, CA
View the List
Description
A transporting love story of music, stardom, heartbreak, and a gifted young singer-songwriter who must find her own voice: "In the vein of Daisy Jones and the Six and The Final Revival of Opal and Nev, [this] is an intoxicating chronicle of the music industry, inspired largely by the love affair between artists Joni Mitchell and James Taylor" (Elle)."

The year is 1969, and the Bayleen Island Folk Fest is abuzz with one name: Jesse Reid. Tall and soft-spoken, with eyes blue as stone-washed denim, Jesse Reid's intricate guitar riffs and supple baritone are poised to tip from fame to legend with this one headlining performance. That is, until his motorcycle crashes on the way to the show.

Jane Quinn is a Bayleen Island local whose music flows as naturally as her long blond hair. When she and her bandmates are asked to play in Jesse Reid's place at the festival, it almost doesn't seem real. But Jane plants her bare feet on the Main Stage and delivers the performance of a lifetime, stopping Jesse's disappointed fans in their tracks: A star is born.

Jesse stays on the island to recover from his near-fatal accident and he strikes up a friendship with Jane, coaching her through the production of her first record. As Jane contends with the music industry's sexism, Jesse becomes her advocate, and what starts as a shared calling soon becomes a passionate love affair. On tour with Jesse, Jane is so captivated by the giant stadiums, the late nights, the wild parties, and the media attention, that she is blind-sided when she stumbles on the dark secret beneath Jesse's music. With nowhere to turn, Jane must reckon with the shadows of her own past; what follows is the birth of one of most iconic albums of all time.

Shot through with the lyrics, the icons, the lore, the adrenaline of the early 70s music scene, Songs in Ursa Major pulses with romantic longing and asks the question so many female artists must face: What are we willing to sacrifice for our dreams?

Praise For Songs in Ursa Major: A novel…
A New York Times New and Noteworthy Book • A Wall Street Journal Best Book to Read This Summer • A Bustle Must-Read Book

"Inspired by Joni Mitchell and James Taylor's romance and creative collaboration, this alluring debut has an Almost Famous vibe as it explores the gritty—and sometimes chauvinistic—side of the music industry."
—People, Book of the Week
 
"In the vein of Daisy Jones and the Six and The Final Revival of Opal and Nev, Songs In Ursa Major is an intoxicating chronicle of the music industry, inspired largely by the love affair between artists Joni Mitchell and James Taylor." 
—Elle

"A delightfully engaging novel about music and chasing after your dreams... Brodie plays all the right chords in her debut... we could all use a bit of carefree fun as temperatures warm up this year. So whether you're not quite ready to rip off your mask and go sway in the middle of a festival crowd, or you just need a break from all your post-vaccination celebrations, Songs in Ursa Major is a great opening act to the summer."
—Cory Oldweiler, The Boston Globe

"Brodie works with big themes — individuation, mental illness, legacy, self-destruction and redemption — but her touch is lighter than an onshore breeze. Little surprise that Village Roadshow has scooped the novel up for development as a movie... You can tell when a novelist truly loves her heroes and despises her villains... Ursa Major is plotted so tightly, its characters so vividly rendered, that you barely notice the author's thumb on the scale."
—Chris Vognar, Los Angeles Times

"Emma Brodie's debut lilts easily between the power chords of a rock anthem and the soulful nostalgia of a blues ballad, evoking the seventies rock scene through two compelling protagonists: Jesse Reid, charismatic rock star on the rise, and Jane Quinn, electrically gifted songstress struggling to get her foot on the ladder of the music world. Their passion for each other, for performing, and above all for their music makes for splashy, engrossing reading. Songs in Ursa Major is pure sun-soaked summer fun."
—Kate Quinn, bestselling author of The Alice Network

"Buzzy... If you're missing live music, look no further than Songs in Ursa Major by Emma Brodie."
—Real Simple

"Brodie captures the early-'70s singer/songwriter scene in intricate detail, chronicling the ups and downs of the lives of working musicians—the grind of touring, the strain of recording, the joy of performing. But it's also a novel about the inner life of a talented, unique woman determined to maintain her identity, even if it means sacrificing her chance at stardom."
—Nanette Donohue, The News-Gazette

"Entrancing… This superbly crafted debut novel immerses readers in a story of family, love, and music from the first page. Brodie makes a point about the destructive force of drug abuse, and bears witness to unsavory business practices in the music industry. This book would make a wonderful movie; readers will long for an album of Jane's songs to go with it."
—Library Journal, starred

"Inspired by the folk rock scene of the late 1960s and '70s, Brodie's debut novel follows Jane Quinn, an ethereal and talented musician, as she navigates love, loss, and stardom... Brodie thoughtfully probes the different ways men and women were treated in the music industry: the men coddled and protected in the face of their faults while the women (especially rule breakers like Jane) were taken advantage of, undercut, and vilified... Brodie's writing—about music, family, and grief—elevates the novel. An enjoyable debut that will appeal to fans of this iconic era."
—Kirkus

"Moving from New York to Los Angeles to Greece to the Grammys... Brodie's debut is a furious page turner, meditating on the glittering beast of fame."
—Booklist

"In this spirited and fearless debut, Emma Brodie gets right to the heart of the matter: what—and who—will we sacrifice for art? Who has power over the stories we tell? What secrets will we keep for the people who love us? Like a perfect summer song, Songs in Ursa Major breathes new life into a familiar tune and will work its way into your heart and not let go."
 —Cynthia D'Aprix Sweeney, New York Times bestselling author of The Nest and Good Company

"Emma Brodie is a gifted storyteller, taking us from exhilaration to heartbreak and back again, all the while tackling issues of sexism in the music industry, the stigma of mental illness, and the way artistry can cost us fame and vice versa. I loved this book."
—Angie Kim, author of Miracle Creek

"Songs in Ursa Major reads like sexy, confessional liner notes to the age of the singer-songwriter. Emma Brodie sieves through history to give us a behind-the-scenes, behind-closed-doors view of an aspiring singer's tumultuous rise to fame. But if Jane Quinn and Jesse Reid will be familiar to fans of Joni Mitchell and James Taylor, they are also intimate and sparklingly original. A drenching, delicious and impressive debut."
—Paula McLain, New York Times bestselling author of The Paris Wife and When the Stars Go Dark

"I've never read a book that so uniquely captures the experience of creativity and the shimmering coolness of being in a recording studio as music history is made.  Emma Brodie perfectly channels the languorous romance of the time and the beautiful struggle of an artistic soul trying to break free.  So many of the passages throughout Songs in Ursa Major are such pure poetry, I got chills as I read them.  I could drink a case of this book, and I'd still be on my feet."
—Kevin Kwan, #1 New York Times bestselling author of Crazy Rich Asians

"Songs in Ursa Major takes us on a propulsive journey: the rocky rise to stardom of a young singer songwriter who is as talented as she is beautiful, as vulnerable as she is ambitious, and as complicated as she is charismatic. Sexy, atmospheric, and entertaining — this novel is pure joy on the page."
—Christina Baker Kline, #1 New York Times bestselling author of Orphan Train
Knopf, 9780593318621, 336pp.
Publication Date: June 22, 2021
About the Author
EMMA BRODIE has worked in book publishing for a decade, most recently as an executive editor at Little, Brown's Voracious imprint. She graduated from the Johns Hopkins University's Writing Seminars program, and is a longtime contributor to HuffPost and a faculty member at Catapult. She lives in Brooklyn with her husband and their dog, Freddie Mercury.

emmabrodie.com