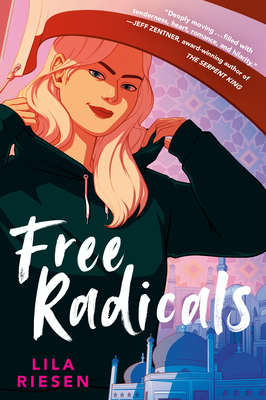 Free Radicals
Hardcover

* Individual store prices may vary.
Description
Afghan-American Mafi's sophomore year gets a whole lot more complicated when she accidentally exposes family secrets, putting her family back in Afghanistan in danger in this smartly written YA debut.

Sixteen-year-old Mafi Shahin is well-aware that life is not always fair. If it was fair, her parents might allow her to hang out with a member of the male species, other than her cat Mr. Meowgi. If it was fair, her crush and basketball hottie Jalen Thomas might see her as more than just her brother's kid sister. And if it was fair, her baba's brother and wife would be able to leave Afghanistan and come to America.

Life might not be fair—but she can make it a bit more even. Working as the Ghost of Santa Margarita High, Mafi serves dollops of justice on her classmates' behalf as the school's secret avenger. They leave a note declaring the crime and Mafi ensures the offender receives an anonymous karmic-sized dose of payback. Keeping her identity as the Ghost a secret sometimes means Mafi has to lie. But as those lies begin to snowball both at school and at home, even compromising their family's secret past and putting their relatives back in Afghanistan at risk, Mafi is forced to decide how she wants to live her life—trying to make the world more fair from the shadows or loudly and publicly standing up for what's right.
Praise For Free Radicals…
Praise for Free Radicals:

"Free Radicals is a deeply moving and keenly drawn story of courage, resilience and familial love, filled with tenderness, heart, romance, and hilarity. Lila Riesen is a talent to watch."—Jeff Zentner, award-winning author of The Serpent King

"Sharp, funny, and written with fierce love. This book is a hand over the heart and a nod to hope for the future of Afghanistan. It is impossible not to fall in love with Mafi, Raf, and Jalen. I laughed with and ached for these characters. Riesen's story is a heartfelt song for Afghanistan."—Julia Walton, author of Words on Bathroom Walls
Nancy Paulsen Books, 9780593407714, 400pp.
Publication Date: March 21, 2023
About the Author
The daughter of Afghan and Australian immigrants, Lila Riesen was raised in the United States. Her undergraduate studies in English were completed at Indiana University and the Australian National University. In 2017, Lila graduated with a master's degree in English literature and linguistics from the University of Zurich in Switzerland. Free Radicals is her first novel, inspired by her cashew-coveting baba and all the Afghans fighting for peace, in the US and abroad.