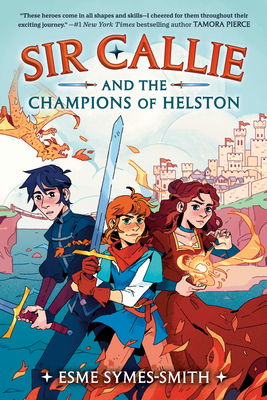 Sir Callie and the Champions of Helston
Hardcover

* Individual store prices may vary.
Other Editions of This Title:
Digital Audiobook (11/7/2022)
Library Binding (11/8/2022)
Paperback (8/8/2023)
November/December 2022 Kids Indie Next List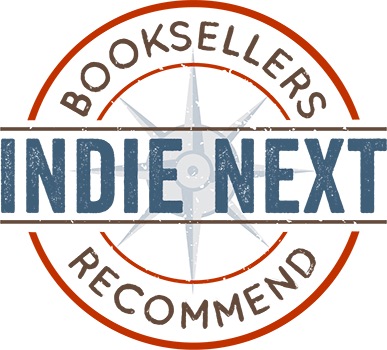 "
Sir Callie
slashes gender norms with the cold bite of a steel blade. Nonbinary Callie dreams of being a knight, but the rigid rules of the kingdom are hard to escape. A captivating page-turner that will have you on the edge of your seat!"
— Jess Cooper, Joseph-Beth Booksellers, Cincinnati, OH
View the List
Description
"These heroes come in all shapes and skills—I cheered for them throughout their exciting journey." —#1 New York Times bestselling author Tamora Pierce

In a magical medieval world filled with dragons, shape-shifters, and witches, a twelve-year-old nonbinary hopeful knight battles for the heart of their kingdom. A thrilling middle-grade series opener that explores identity and gender amid sword fights and magic, and proves anyone can be a hero.

When their ex-hero dad is summoned back to the royal capital of Helston to train a hopeless crown prince, Callie lunges at the opportunity to finally prove themself worthy to the kingdom's "great and powerful." Except the intolerant great and powerful look at nonbinary Callie and only see girl. But Callie has always known exactly what they want to be, and they're not about to let anything stand in their way.

Trapped in Helston's rigid hierarchy where girls learn magic and boys train as knights, Callie discovers they aren't alone—there's Elowen, the chancellor's brilliant daughter, whose unparalleled power is being stifled; Edwyn, Elowen's twin brother desperate to win his father's approval; and Willow, the crown prince who was never meant to be king.

In this start to an epic series packed with action, humor, and heart, Callie and their new friends quickly find themselves embedded in an ancient war—and their only hope to defeat the threats outside the kingdom lies in first defeating the bigotry within.
Praise For Sir Callie and the Champions of Helston…
2 STARRED REVIEWS!

★ "Tenacious, vulnerable, and gritty, Sir Callie is a hero that belongs on every library shelf. The writing is empowering, expertly creating an inclusive tale that affirms everyone's right to define themselves....A must-have for every library. This is an important book that will capture every reader's heart and imagination."
—SLJ, starred review

★ "In this uplifting debut, Symes-Smith skillfully crafts an emotionally rich adventure starring an intersectionally inclusive cast of courageous characters."
—Publishers Weekly, starred review

"Everything you could possibly want from a middle grade fantasy....A love letter to found family, inclusivity and magical fairy tales [and] above all, a tale of finding your place in the world—and helping others claim theirs. Fierce, sharp-witted and unapologetically queer."
—The Nerd Daily

"Sir Callie and the Champions of Helston is fierce; transmuting beloved classic fairy-tale elements with the fiery conviction that every person deserves an authentic expression of self. Symes-Smith has forged a razor-sharp story of bravery, emotional resilience, deep honor, and adventure!'
— Ash Van Otterloo, author of CATTYWAMPUS and A TOUCH OF RUCKUS
 
"This warm hug of a book is a love letter to classic fantasy novels and a joyous celebration of found families, finding your place, and making your way in the world on your terms (and with your chosen pronouns). It's thoughtful, inclusive, and an absolute joy."
— Jamie Pacton, author of THE LIFE AND (MEDIEVAL) TIMES OF KIT SWEETLY and LUCKY GIRL

"A groundbreaking, magical story about fighting for who you are, Symes-Smith's debut paves the way for nonbinary characters to shine in their own adventures. Callie is a character every middle grade reader deserves to have on their shelves."
— Nicole Melleby, author of HURRICAINE SEASON, IN THE ROLE OF BRIE HUTCHENS, and HOW TO BECOME A PLANET
 
"[A] nuanced exploration of identity rarely seen in tales about brave knights and fearsome dragons. Symes-Smith has created a groundbreaking story with engaging, unforgettable characters, whose personal journeys will mean the world to so many young readers."
— A. J. Sass, author of Ana on the Edge and Ellen Outside the Lines

"[A] debut that balances lush prose with all-too relatable characters… Sir Callie is the hero I needed while growing up, and I am so grateful this story exists for kids today."
 —H.E Edgmon, Author of THE WITCH KING

"Fierce, heartfelt and determined....Callie and their friends refuse to give up or stop questioning the discrimination within their society." 
—Kirkus Reviews

"Young readers will find a worthy hero in Callie, who displays boundless courage in defending both their convictions and their friends...In clear and simple terms, Sir Callie assures readers that, no matter what anyone else might say, a real fairy-tale ending means finding the space and support to thrive exactly the way you are."
—Bookpage
 
"Full of adventure, magic, and, ultimately, love…Sir Callie will speak to any child that is exploring who they are and what strengths are hidden within their hearts."
—The Bookish Austin, Bookstagramer & Children's Bookseller
Labyrinth Road, 9780593485774, 400pp.
Publication Date: November 8, 2022
About the Author
After cutting their teeth on a steady diet of fan fiction in the Southwest of England, Esme Symes-Smith wandered north to Wales for their degree in literature and creative writing, then promptly migrated to Missouri after meeting their wife on Tumblr. Esme has been a ghostwriter, an editor, a frozen-yogurt seller, and a caffeine purveyor. They now wrangle preschoolers for a living and have a severe tea problem.