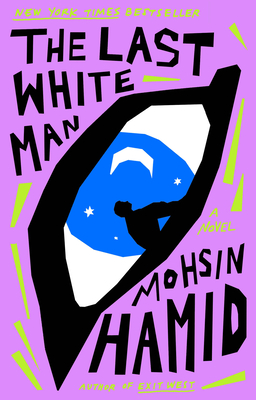 The Last White Man
A Novel
Hardcover

* Individual store prices may vary.
Other Editions of This Title:
Digital Audiobook (8/1/2022)
Paperback, Large Print (8/23/2022)
August 2022 Indie Next List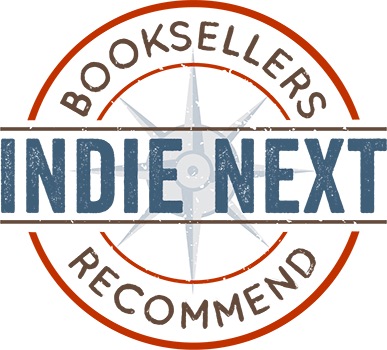 "I loved this book! Mohsin Hamid's
Exit West
stands up as one of my favorites, even years later. His newest delivers just as brilliantly. Themes of race and bigotry, couched in almost fable-like storytelling, feel timely, yet enduring."
— Rebekah Rine, Watermark Books & Cafe, Wichita, KS
View the List
Description
NATIONAL BESTSELLER

NAMED A BEST BOOK OF THE SUMMER BY TIME, ELLE, USA TODAY, ENTERTAINMENT WEEKLY AND MORE

"Perhaps Hamid's most remarkable work yet … an extraordinary vision of human possibility." –Ayad Akhtar, author of Homeland Elegies

"Searing, exhilarating … reimagines Kafka's iconic The Metamorphosis for our racially charged era." Hamilton Cain, Oprah Daily

From the New York Times-bestselling author of Exit West, a story of love, loss, and rediscovery in a time of unsettling change.

One morning, a man wakes up to find himself transformed. Overnight, Anders's skin has turned dark, and the reflection in the mirror seems a stranger to him. At first he shares his secret only with Oona, an old friend turned new lover. Soon, reports of similar events begin to surface. Across the land, people are awakening in new incarnations, uncertain how their neighbors, friends, and family will greet them.Some see the transformations as the long-dreaded overturning of the established order that must be resisted to a bitter end. In many, like Anders's father and Oona's mother, a sense of profound loss and unease wars with profound love. As the bond between Anders and Oona deepens, change takes on a different shading: a chance at a kind of rebirth--an opportunity to see ourselves, face to face, anew.
 
In Mohsin Hamid's "lyrical and urgent" prose (O Magazine), The Last White Man powerfully uplifts our capacity for empathy and the transcendence over bigotry, fear, and anger it can achieve.
Praise For The Last White Man: A Novel…
Advance praise for The Last White Man:

"A fantastical exploration of race and privilege. . . . In an age aflame with strident tweets, Hamid offers swelling remorse and expansive empathy. Such a story could only be written by an author who is entirely candid about his awkward journey along the racial spectrum. . . . It anticipates that sweet day — not forever deferred, surely — when we finally close the casket on the whole horrific construct of racial hierarchies and see each other for what we are." —The Washington Post

"Fantastical treatments of race have long served to underscore just how absurd it is that this social construct should wield so much power. Hamid's novel follows in this legacy, challenging readers to consider the ways in which something as superficial as the color of one's skin holds sway in their lives." —TIME

"A moral fable for our entire harrowing world. . . . exquisitely evoked by Hamid in a mesmerizing, serpentine style. . . .The Last White Man offers its own small ray of light." —Los Angeles Times

"Searing, exhilarating. . . . reimagines Kafka's iconic The Metamorphosis for our racially charged era. … Hamid brings a restless, relentless brilliance to his characters' journeys and the revelations, public and private, that inform us all. … Gorgeously crafted, morally authoritative, The Last White Man concludes on a note of hope, a door jarred open just enough to let transcendence pour through." —Oprah Daily

"It is easy to fall into the trap of assuming that this book is entirely about race. Yet what grips the reader throughout are the relationships that shift and turn, each according to the capacity not to tolerate but to see another human being fully, and to meet them exactly where they are….What is miraculous, truly miraculous, Hamid shows us, is that anyone permits love." —The Boston Globe

"The story thrives on the tension that occurs between the contrast of the new self against the old one within the same individual. . . .  a compelling illustration of the damages wrought by confusing biology with ideology." —Chicago Review of Books
 
"Hamid's likely readers already know race is a 'construct' that we could do nicely without. . . . But whether deliberately or not — and Hamid's too smart a writer not to know what he's doing — The Last White Man has an additional agenda: to destabilize not just our toxic imaginings but our conventional notions of fiction itself." —New York Times Book Review

"[A] tale of poignant magical realism. . . . Haunting and arresting in equal measure." —Elle

"A fever dream of a story. . . . Well worth the ride." —Associated Press

"At its heart, this is a novel about seeing, being seen, loss and letting go. . . . In the hands of such a deft and humane writer as Hamid, a bizarre construct is moved far beyond any mere 'what if' . . . . Making strange what we find familiar, he reminds us of our capacity to break beyond our limited visions of each other." —Guardian

"An effective allegory on race and racism in America. . . . Thoughtful writers like Hamid are essential." —Star Tribune

"What does hatred of the other become, this haunting story asks, when we ourselves become the other?" —Tampa Bay Times

"A Kafka-centric allegory on racism and the loss of white privilege. . . . The Last White Man begs the question of how deep the well of empathy and unity runs, making this an engaging read book-lovers don't want to miss." —PopSugar

"An emotionally gut-punching exploration of race, privilege, grief, and white anxiety." —Mother Jones

"A frighteningly timely allegory about welcome forms of progress and the fears of people unable or unwilling to grow." – Shelf Awareness (starred review)

"A brilliantly realized allegory of racial transformation. . . . Hamid's story is poignant and pointed, speaking to a more equitable future in which widespread change, though confusing and dislocating in the moment, can serve to erase the divisions of old as they fade away with the passing years. A provocative tale that raises questions of racial and social justice at every turn." —Kirkus (starred review)

"Hamid. . . reminds us yet again that fiction sometimes provides the most direct path to truth." —BookPage (starred review)

"Concise, powerful. . . . Hamid imaginatively takes on timely, universal topics, including identity, grief, community, family, race, and what it means to live through sudden and often violent change." —Booklist

"With one remarkable book after another, Mohsin Hamid has proven himself to be one of the 21st century's most essential writers. This is, perhaps, his most remarkable work yet. THE LAST WHITE MAN is myth and poetry operating as a deeper form of social commentary, and an extraordinary vision of human possibility." —Ayad Akhtar, author of Homeland Elegies

Praise for Mohsin Hamid:

"Hamid's enticing strategy is to foreground the humanity. . . . [He] exploits fiction's capacity to elicit empathy and identification to imagine a better world." —The New York Times Book Review

"Lyrical and urgent . . . peels away the dross of bigotry to expose the beauty of our common humanity." —O, the Oprah Magazine

"Moving, audacious, and indelibly human." —Entertainment Weekly

"Feels immediately canonical, so firm and unerring is Hamid's understanding of our time and its most pressing questions." —The New Yorker
Riverhead Books, 9780593538814, 192pp.
Publication Date: August 2, 2022
About the Author
Mohsin Hamid is the author of five novels, including the Booker Prize finalists and New York Times bestsellers Exit West and The Reluctant Fundamentalist. His essays, some collected as Discontent and Its Civilizations, have appeared in The New York Times, The Washington Post, and elsewhere. He divides his time between Lahore, New York, and London.