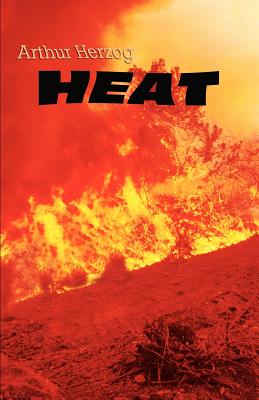 Heat
Paperback

* Individual store prices may vary.
Description
With uncanny skill, Arthur Herzog, best-selling author of
The Swarm
and
Earthsound
has blended fiction and fact into a terrifying and highly plausible story of the near future: a time when tensions mount as ecological doom beckons.
Lawrence Pick, engineer, gathers startling evidence that the world's weather may be rapidly changing, as a prelude to a fundamental alteration in global climate. In a secret underground laboratory, he and a team of equally skilled scientists learn that the level of carbon dioxide in the atmosphere, largely due to the overuse of energy, will ascend to the point where no living thing can survive.
Pick's predictions become a reality as freakish weather conditions prevail: extraordinary tornados and hurricanes, droughts, violent hailstorms, and windstorms and savage waterspouts. "Condition Green" is no longer a theory as destruction runs rampant, but still neither the U.S. Government nor the people will listen. Too late, the result of man's indifference is everywhere...with only one hope for survival.
iUniverse, 9780595271498, 256pp.
Publication Date: March 10, 2003