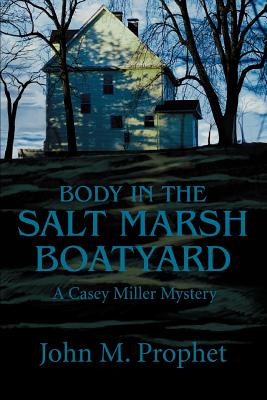 Body in the Salt Marsh Boatyard
A Casey Miller Mystery
Paperback

* Individual store prices may vary.
Description
Casey Miller discovers the body of a man in the boatyard across the street from his house. In a seemingly unrelated event, his cousin, Freddy, is kidnapped.
Because of their traumatic experience in the matter of the Salt Marsh Winery case, Casey, and his best friend, Lexie Wentworth, are reluctant to get involved. But, Casey and Lexie can't resist following Barry Nelson, a local limousine driver, who shows up at Freddy's house with a weird-looking stranger. From there, they are faced with making a fateful decision. Should they avoid getting in deeper or should they continue to satisfy their curiosity? When they make the decision, there is no turning back. They are targeted for death as they get caught in a bizarre web of murder, illegal adoption, and kidnapping.
In this gripping story, Casey and Lexie return to one of their old haunts, the Parks mansion, and make a startling discovery. None of their previous adventures tested their wits and courage as this one.
iUniverse, 9780595309917, 164pp.
Publication Date: February 1, 2004