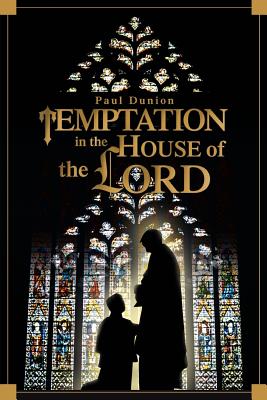 Temptation in the House of the Lord
Paperback

* Individual store prices may vary.
Description
Temptation In The House Of The Lord
is a lucid depiction of the love between an 11 year-old boy and a Roman Catholic Priest. Their meeting appears to be as much a part of parish life as it does a necessary expression of their destinies. Their relationship appropriately begins at an altar, a place where both sacrifice and worship take place. The years separating an 11 year-old boy and a 27 year-old priest seem to evaporate in the midst of the boy's longing to be understood, blessed and loved by a man and the priest's yearning to reclaim a severed part of his childhood. Both priest and boy carry a hunger that has not been fed by family or church. The boy is saturated with the rearing and influence of women. The priest is psychologically overwhelmed by church dogma and protocol. He is a young sensual man seeking warmth and contact while being imprisoned by a vow of celibacy that reduces him to a fugitive within his own heart.
The sensitivity and wounds of Father Ray Billings kneads the boy's psyche, pushing and pulling it away from borrowed values and beliefs while pressing it slowly and constantly toward what is instinctual and primal within the boy's soul. Forced to separate passion from spirit, Father Ray Billings succumbs to deviant expressions of his sensuality which inevitably place his beloved young friend at risk.
"Paul Dunion's
Temptation in the House of the Lord
is important to the understanding of Clerical Incest and is a real page burner."--John Lee, Author of
The Flying Boy
iUniverse, 9780595316410, 200pp.
Publication Date: March 22, 2004