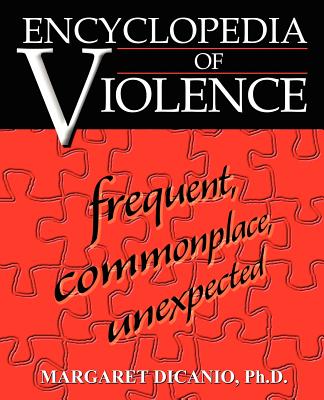 Encyclopedia of Violence (Paperback)
Frequent, Commonplace, Unexpected
iUniverse, 9780595316526, 420pp.
Publication Date: May 11, 2004
* Individual store prices may vary.
Description
Arranged in an A to Z format and cross-referenced,
An Encyclopedia of Everyday Violence
by Margaret DiCanio, Ph.D., provides an overview. Entries include: violence management systems; health, law enforcement, judicial, and corrections. Strengths and flaws are revealed, particularly in assembly line justice and juvenile justice.
Explored are such seemingly unrelated types of crime as organized and corporate crime that, with casual decisions made out of public view, can create catastrophes. Murder in various guises is described. While mass murders and serial murders by individuals capture most public attention, more common are murders as a consequence of domestic abuse, barroom brawls, and petty squabbles. Classroom violence is covered, as is campus violence.
Violence is expensive, economically, socially, and psychologically. One of the reasons, the United States is often labeled a violent nation is that, unlike many other nations, it keeps relatively accurate crime statistics, many of which are cited.
A worldwide crisis, violence is not just a criminal justice problem; it is the major public health problem and an enormous drain on the world's financial and human resources. Appendixes trace the roots of America's drug traffic, describe the limitations of violence research, and provide resources.
"The Encyclopedia of Everyday Violence addresses all aspects of violence in the U.S.... Bridging the gap between expert analysis and the word on the street, this unique A-to-Z reference explores the origins of violence, its human and material consequences, and potential remedies for the growing tide of force and brutality."
--Debra A. Aleksinas, Litchfield County Times
"Some entries are short, a few sentences. While others, like the section on mass murderers, takes pages to discuss the causes, attitudes, and consequences of violence. Other entries, like ones on gun control and the death penalty are mini debates i.