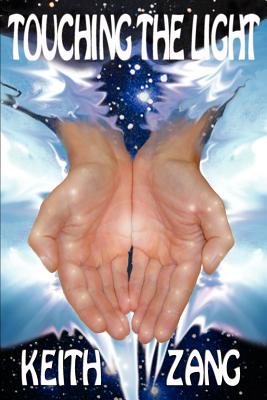 Touching the Light (Paperback)
iUniverse, 9780595327966, 148pp.
Publication Date: March 15, 2005
* Individual store prices may vary.
Description
For those traveling on a path toward enlightenment,
Touching the Light
is an invaluable resource. Knowledge is essential for empowerment, and the author, Keith Zang, has empowered many people with his teachings, born of many years of metaphysical study and unique experiences. In
Touching the Light
you will learn about:
Reiki and energy healing Contacting spirit guides Past lives Working with angels The afterlife Earthbound spirits Balancing the physical and spiritual and much more
Touching the Light holds the answers to many questions for those beginning or continuing the journey toward a higher spiritual path. In Touching the Light, you will learn to alleviate fear and find answers to the questions that will arise during your quest for spiritual enlightenment. This book will pave your way toward a higher state of being and help you discover that which lies beyond the physical senses. Spirit guides, angels, and loved ones who have crossed over into spirit are waiting to be recognized--and to share their wisdom. This path is open to all who are willing to step through the door.