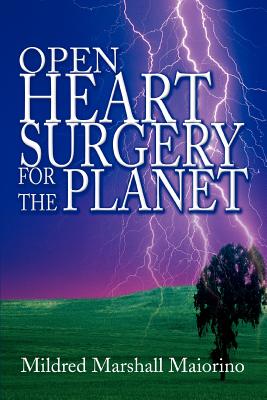 Open Heart Surgery for the Planet (Paperback)
iUniverse, 9780595338597, 316pp.
Publication Date: December 15, 2004
* Individual store prices may vary.
Description
Do You Ever Wonder... ...what's wrong (or right) with living on this planet? Why we're here? What we're supposed to be doing? Mildred Maiorino has wondered a lot over her four score plus years. Unlike some people, she got some answers.
When you come to know Mildred you begin to understand that she's been to some pretty interesting places--and not all of them are exactly located in what you'd call the "physical" world. She has the rare gift of being able to "see" more than most people. And she has the ability to relate the intricacies of what she's seen, heard and experienced in plain language, as if she's just talking to a friend. Which, in fact, she does as she relates what she's learned about life in "Open Heart Surgery for the Planet."
This is one of those books you can open to any page and gain understandable answers to some pretty heady questions. There is no beginning, and, really, no end to this work. It is a never-ending story of how to look at life so you can live more successfully, more happily, more fulfilled in a world that arguably can use some help.