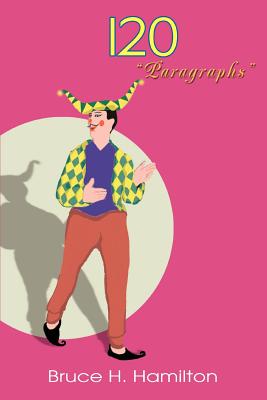 120 Paragraphs (Paperback)
iUniverse, 9780595341306, 136pp.
Publication Date: December 29, 2004
* Individual store prices may vary.
Description
"120 Paragraphs" may seem to jape at the question of what a valid paragraph really might be. As if stuck in a jazzy or surrealistic world of horsing around, each 'paragraph' moves both nonchalantly and somewhat skittishly, at least in many instances. The real possible pleasure of the entire collection must be decidedly verbal, since verbal style definitely may seem to be prevailing over 'meaning'. Even so, traditional grammar remains both paramount and never to be at all disrespected. The author's main Literary Theorizing might include and re-include a strong likelihood that many time-honored versions of traditional logic and rhetoric perhaps have overly depended on very phony connectivity and on people's abilities to do anything like real remembering.
The first Proffered "Paragraph" (rather typical?) goes thus:
"Defined as "a monkey," the lost crowd's mascot begins turning around and around. Aping himself, that "monkey" grows about as aboriginal as waxed skis on which the welkin formed a sure way of coping with several problems. Softly gnawing the bones nearby is the cure for so much. As a brackish practice what would be simpler than the taking into mouth and other mouth several of the midway-found fronds from ages now and long since apparently all but left? Tiny elements of hinting get along and reach a road of lit varnishes.