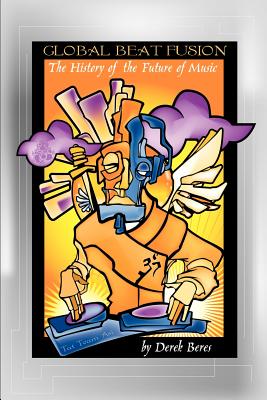 Global Beat Fusion: The History of the Future of Music (Paperback)
The History of the Future of Music
iUniverse, 9780595348992, 296pp.
Publication Date: May 19, 2005
Description
"Global Beat Fusion
The History of the Future of Music" Words & Pix by Derek Beres Foreword by Ajay Naidu
"Derek Beres is part reporter and part prophet standing in the middle of the eye of the World Music storm that is raining new musical genres on the Earth today, each one fused by the love of song and spirit."
--Krishna Das, kirtan artist
"I met Derek Beres as a writer interested in shedding light on what was happening in the world of future music. I know him now as a major force pushing this scene in all directions. He has gone so far deep inside that he has become exactly what he writes about. He will forget to write one chapter of this book and that is the one about himself."
--Karsh Kale, tabla player/DJ/producer
"Derek Beres is a modern-day shaman. He knows new hybrids of electronic and non-Western music deliver the same ecstatic release as ancient tribal rituals of so-called primitive societies, and that the implications go far beyond an ambient groove. For Beres, the fusion of technology and ritual, the reconciliation of mind, body and spirit that electronic world music represents, is not just the cutting edge of modern entertainment but the early stages of a numinous revolution in American culture. In "Global Beat Fusion he explains why music is the new religion, and how, in one sense or another, we are all destined to become believers."
--Guy Garcia, author of "The New Mainstream: How the Multicultural Consumer is Transforming American Business"
For exclusive interviews, pictures, events artist info and more visit www.globalbeatfusion.com Cover artwork by Craig Anthony Miller www.craiganthonymiller.com Outside the Box Publishingwww.otbpublishing.com

Advertisement