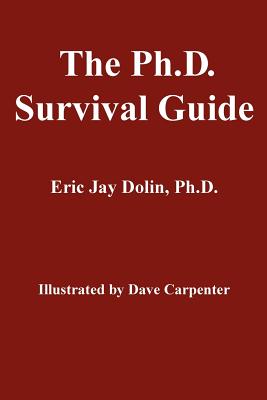 The Ph.D. Survival Guide (Paperback)
iUniverse, 9780595350308, 144pp.
Publication Date: April 19, 2005
* Individual store prices may vary.
Description
Getting a Ph.D. is an intellectually exciting experience. It can also be very painful. Roughly 40,000 doctoral students graduate each year in the United States. Most of them bear the scars of what is too often a lonely and difficult rite of passage. They all could have benefited from seeing the lighter side of the doctoral process, and that is what
The Ph.D. Survival Guide
provides.
Learn how to pick a school based on its location, plead for acceptance, identify subspecies of Homo doctoratus, avoid professorial deadwood, select courses that aren't lethal, qualify for a platinum copying card, raise jargon to an art form, interact with unsympathetic friends and family members, footnote one's way to nirvana, suck up to secretaries, survive the dissertation defense without crying, and reenter the real world. The Ph.D. Survival Guide blends humor with advice that will help doctoral students graduate more or less in one piece.