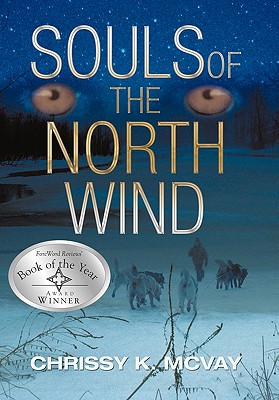 Souls of the North Wind (Paperback)
iUniverse, 9780595355273, 184pp.
Publication Date: June 22, 2005
Other Editions of This Title:
Hardcover (6/22/2005)
* Individual store prices may vary.
Description
"Iksik ran to his cousin's side, grabbing up the wolf head harpoon. At the curve in the trail a large shadow cascaded over the rocks.They heard the loud panting of the beast just before it rounded the corner, staring straight at them. A light breeze brought the overwhelming stench of its body. It was the smell of a beast that slept in its own filth. The long shaggy hair covering its massive chest was layered with the dried blood of old kills.
Mahak made a mad dash to reach them, falling back at the sight of the largest wolf he had ever seen. The back of the beast was the height of a grown horse, its yellow eyes the size of two men's fists. It was only a few yards away from the Ihalmiut, its body crouching as it prepared to attack. Long strings of saliva dripped from its huge fangs as it hungered for the taste of their flesh in its mouth. The man who had been threatened by death many times while hunting the mighty whales could not speak because of the terror climbing up his throat and pulling back his tongue. There were no creatures that the Seal Hunters had ever faced that could compare with the one before him now.