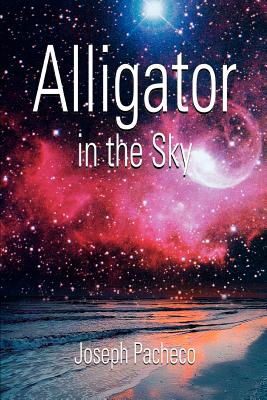 Alligator in the Sky (Paperback)
iUniverse, 9780595362950, 188pp.
Publication Date: August 9, 2005
Other Editions of This Title:
Hardcover (8/9/2005)
* Individual store prices may vary.
Description
Epilogue
Turning left on Dixie Beach Road
the night after
Hurricane Jeanne sideswiped us,
I caught a mournful moon
peeking at me above her veil
of remnant hurricane cloud,
wanting to share my loss of island-
afraid to commit that indiscretion.
'Hipster poet, nature poet, prankster poet, oracular poet, Nuyorican and political poet, Joseph Pacheco proves his mettle as a versifying technician, whether it's in his own brand of bebop free verse or funk-a-fortified rap, which reminds us that poetry is a pleasure, after all. It is no surprise that these highly accessible poems have been projected nationally over the airwaves on National Public Radio. I like to think that these radio signals are forever shooting outward Pacheco's poems into deep space. If we are lucky, the signal may be picked up by radio telescopes on some Planet X, and those heavenly aliens will then have some of our capacity for wonderment, joy, and love. For those of us who live in Florida, which is America concentrate, we are especially in need of poets as irreverent and wise as Joe Pacheco."-James Brock