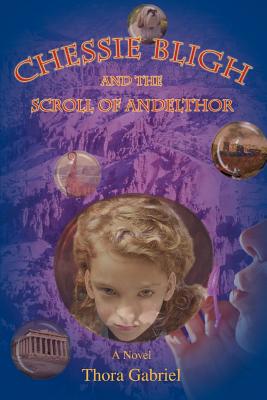 Chessie Bligh and the Scroll of Andelthor (Paperback)
iUniverse, 9780595390458, 296pp.
Publication Date: November 2, 2006
Other Editions of This Title:
Hardcover (11/2/2006)
* Individual store prices may vary.
Description
That naggy voice in her head said, "Don't do it".but she did. She ran away from unloving, controlling parents. She switched places with another girl.
Now Chessie Bligh lives in an imaginary world, an invisible world, a fantasy world with magic spells. She's stumbled into a lost civilization.the world of elves.
Flying horses, murderous wraiths, levitating pyramid stones, gnomes, magical staffs, fantasy rooms, .these are just some of the awe inspiring things Chessie gets to see and experience.
But Chessie is unaware that the evil Elf Wizard Nictus lurks nearby. He tries to kidnap her and her puppy, Wuggbert. Nictus is intent upon conquering the lost kingdom to declare himself ruler. Chessie is the key to his success.
Follow Chessie's journey. Will she find parental love, a lost civilization, treasure, magical powers? As Chessie and Wuggbert venture down the trail she's about to discover
.a painful past
.a wondrous future
She's coming.the elf is coming.