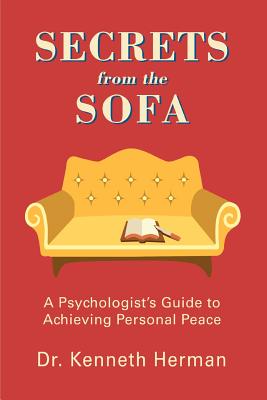 Secrets from the Sofa: A Psychologist's Guide to Achieving Personal Peace (Paperback)
A Psychologist's Guide to Achieving Personal Peace
iUniverse, 9780595414321, 184pp.
Publication Date: March 6, 2007
Description
If what everyone really wants from life is happiness, success, and peace of mind, then why do people stay at unrewarding jobs or in destructive relationships? Why are people neglecting their physical and mental health? Why do we sometimes have so much trouble just getting through the day? Unfortunately, people feel safe and secure with familiar emotions. Even misery is preferable to the anticipated anxiety associated with change. Intellectually, we would like to change; emotionally, we question if change is necessary-or even possible. As a practicing clinical psychologist for over 45 years, Dr. Kenneth Herman shares his "Secrets from the Sofa"-his proven step by step approach to helping people change and achieve a greater sense of purpose, happiness and peace. He offers readers the chance to be their own psychologist; to look at their problems, to address where they are coming from, to make a plan to overcome the issues, and then to execute that plan. With motivation and determination, you will find that your personal peace plan can make a change for the better completely possible. "Secrets from a Sofa" can lead you to a happier, more fulfilling life. And if you really put your mind to it, it will.

Advertisement