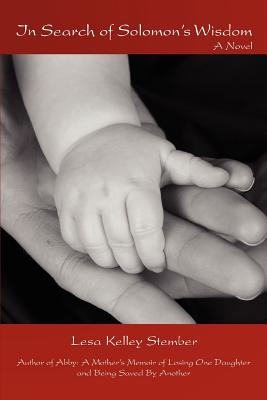 In Search of Solomon's Wisdom (Paperback)
iUniverse, 9780595427567, 228pp.
Publication Date: May 22, 2007
Description
Who deserves to be a mother? Emily, a young woman orphaned by tragedy, stumbles through each day holding on to the one constant in her life-Josh, a charismatic genius and alcoholic, who is the love of her life. Kara, Josh's older sister, carefully controls every aspect of her own life but the most heartbreaking-her infertility. Her relationship with Josh is strained when she learns that Emily is unexpectedly pregnant. Months later, Josh accidentally overdoses on prescription pills he bought over the Internet, plunging Emily into a head-on collision with Kara, whose motivations are clouded by frustration with her own infertility and by the naivety with which she has air brushed her little brother's life. The two women battle to place blame for Josh's death on one another and fight for custody of Emily's baby. "In Search of Solomon's Wisdom" explores the depth of love, which is both immensely destructive and ultimately healing. Only when Kara and Emily see Josh and one another with clear eyes do they finally forgive him, one another, and themselves.

Advertisement