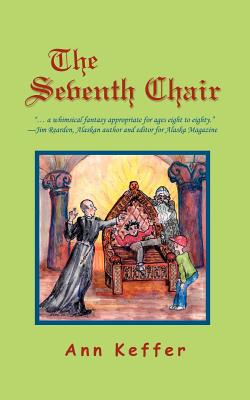 The Seventh Chair (Paperback)
iUniverse, 9780595459179, 76pp.
Publication Date: August 8, 2007
Description
Descending out of the blue of a bright afternoon in Washington, D.C., appears what looks more clearly by the second like a chair-a heavy, ornate, wooden chair with a high carved back and jutting armrests, all polished to a high gloss and looking like booty from some medieval castle. Seated in the chair, and coming into clearer focus every second, is a nun dressed in a habit, complete with wimple and veil. The chair lands on a school playground amid a circle of children, and the nun, slick as a whistle, shimmies out of her habit to reveal underneath a silver robe with stars and crescent moons worked in gold all over it. The most shocking change, though, is that she is no longer a she. Without the habit, it is obvious that this "nun" is really one of the littlest, oldest, most dried-up "men" any of the children has ever seen. Who is this person who arrives by means of a magic flying chair? Join Davy MacDougal, Wally Wilkins, and this mysterious figure from the ancient past in an adventure the likes of which their school has never before experienced.
Advertisement